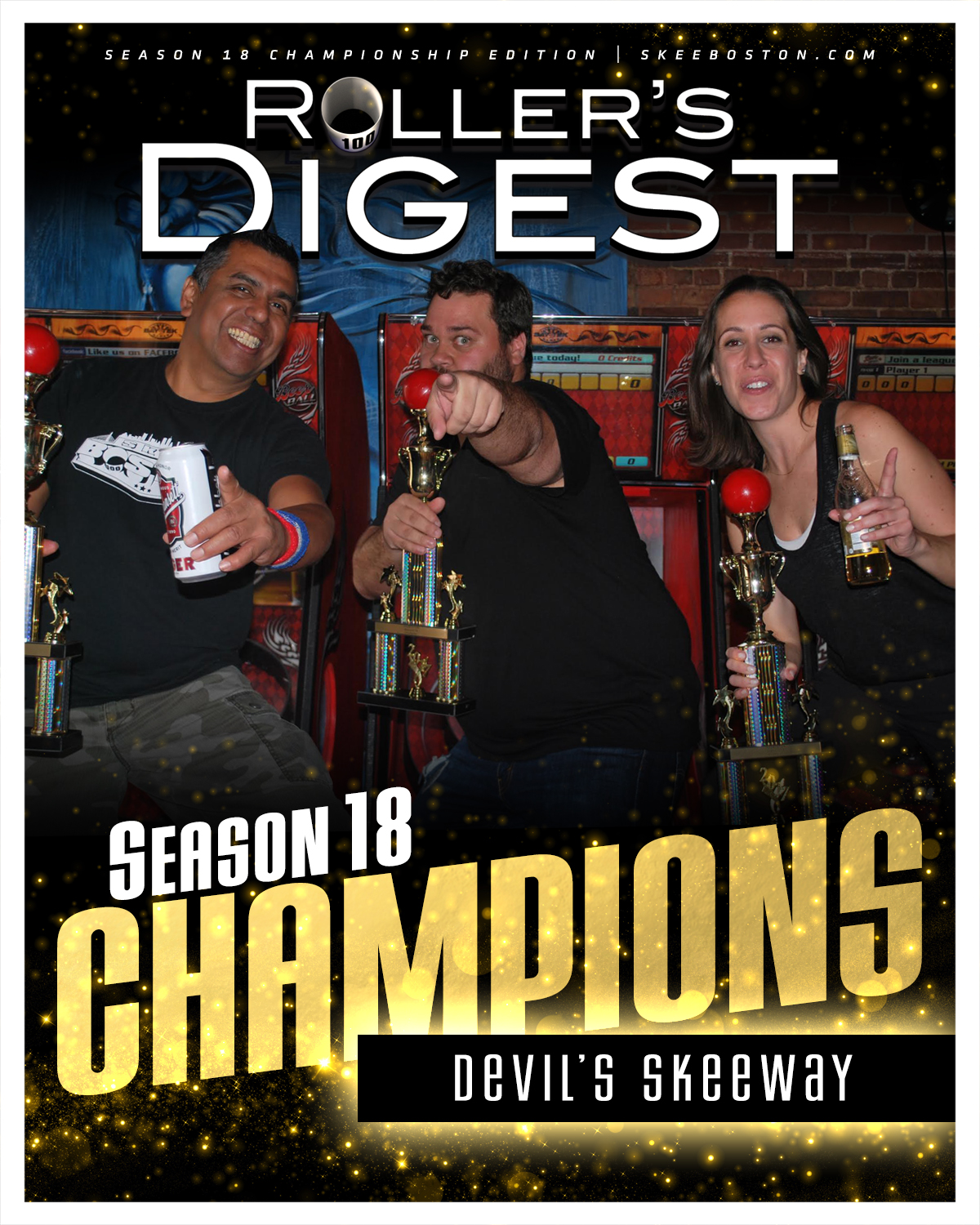 Season 18 Champions – The Devil's Skeeway. Congrats to Robo, John and Diana on an incredible run in the playoffs and Super Saturday. Like every draft season, this one was full of upsets. The #1, #3 and #4 seeds failed to make it to the Final Four. When it was all said and done, #2 Devil's Skeeway survived a 10 point match in the final four and ran away with it in the finals.
Diana started her skeeball career up in Chicago w/ The Skee League. When her pool shark career brought her to Boston, she reached decided to continue her skeeball career as well. When Diana joined SkeeBoston she could barely break 250. Fast forward two years later and she averaged just under 340.
John has been in and out of the league since Season 5 when his buddy Anthony signed them up. He's always flirted with the 300 mark and has shown signs of top 30 ability, but never seems to be consistent from season to season. You could blame it on the constant change of teammates, but I blame Anthony.
Then there was Robo. Not only did he draft two rollers on the up swing, but Robo jumped over the 400 mark for the first time in his career. The only thing that threw Robo off last season were the ping pong balls. Boy oh boy does he hate when John picks for the team!
Now it's on to Season 19. Who has what it takes to become Boston's next skeeball champion? Week 1 starts today!