Weeks 1 & 2 Recap – Season 8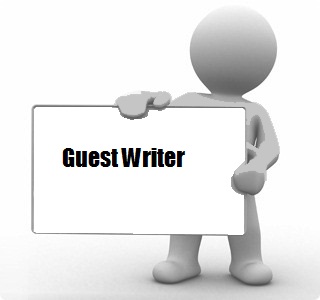 A Tale of Two Weeks
Talk about an interesting start to skeeson 8 of SkeeBoston!
As I predicted in the preseason column, Wednesday started out like gangbusters on week 1.  Wednesday had two teams break the 1000 barrier, led in no small part by the record-breaking 1162 from #SuperTeam (I refuse to call them Skee Wee Hermans… it's so unoriginal), and the top four teams from Wednesday all outscored the top team from Thursday night, Skeepleus, who couldn't crack the 1000 mark.  And all of this happened without perennial contender SkeeBallin! rolling in week 1.  While two of my Thursday night favorites were not in action week 1 (The Polischokes, Skeevenge of the Nerds), it was an impressive showing from Wednesday nonetheless putting the first stake in the ground as the stronger of the two nights for the first time in league history.
Boy, what a difference a week makes.  Of the 14 teams that rolled each of the first two weeks on Wednesday, nine of them saw their scores decline in week 2 [Editor's Note: I blame the snow storm]. It must have been the SkeeBoston cover jinx for #SuperTeam as they failed to crack the 900 mark in week 2 with an 896.  Ouch.  They were not alone as Team Soco and I'm Ron JaworSKEE both dropped more than 150 points in week 2.  Props to Skeez My Cherry Pie for the 32 point increase week-to-week as it was the largest for Wednesday night.   In contrast, 14 of the 19 teams that rolled the first two weeks on Thursday saw their scores increase in week 2.  Overall, Thursday night averaged a more than 50 point increase across the board from week 1…Wednesday night won't take the title so easily.  Los Pollos Skeemanos, Skeecows, and Bad News Bearskees averaged an increase of more than 150 points from week 1 to week 2, a very impressive showing indeed.  Bearskees are off to a solid start following a strong playoff performance in skeeson 7, and it will be interesting to see if all three teams can maintain a high level of consistency throughout the skeeson.   Live by the hundo and die by the hundo! [Editor's Note: The saying goes like this… "Live and Die by the hundo". 'A' for effort though.]
Every two weeks I'll try and highlight some rollers that are improving and those that might need a little help finding their forty more consistently.  This week's edition of HOT or NOT is based on last skeeson's averages for the veterans compared to the first two weeks of skeeson 8.  I'm going to give the rookskees a break this time around and not call them out, but you've got two more weeks to find your forty!  (One exception:  who is this rookskee Lefty and where did Greg Cole find him?!?  Guy has straight killed it for two weeks and is the early front-runner for Rookskee of the Year.  #ringer) [Editors Note: Lefty made a few appearances last season, so technically not a rookskee. Derek better watch out!]
VETERANS
HOT:  Patrick Bassett (Trickskee Little Hobbits), Olivia Snyder (Skeecows), Jamie Charles (Boogskee Nights), Jon Hayward (Skeeno Gringos), Jaime Weisser (3 Skeet Offenders)
NOT:  Anthony Savani (Bocskee), Bobby Zammuto (LLUA), Nick James (Let's Get Free Skee), Derek Morgan (Bella Mafia), Jenn Foxon (Smells Like Skee Spirit)
Some interesting names on both of those lists to be sure.  Based on the past two weeks, I think my prediction that this is going to be most wide-open skeeson in SkeeBoston history is not far off.  Turns out it might be my only good prediction of the skeeson as even I didn't see these wild swings coming for teams and individuals.  But there is lots of time between now and SuperRoll in late March (get it on your calendar now if it's not already…and it will always be Super Saturday in my heart) for the grizzled vets to straighten things out and the rookskees to find those forties and hundos.  Skee you on the lanes for weeks 3 and 4!
Weeks 1 & 2 Recap – Season 8