Thursday Playoff Predictions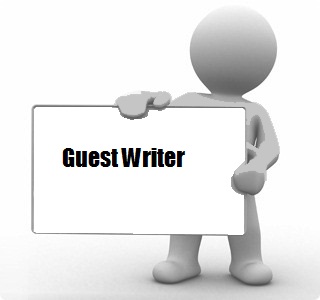 Well, I said to get back to me when the season was at least half over, and here we are in week 6, so let's do this. The competition is getting fierce, and there are just 2 more weeks left of league play to step up your game and clinch a spot in the playoffs.
I know Chuck has some fancy convoluted formula he was using to calculate top rollers for our countdown earlier this skeeson, but this week's disclaimer: My predictions are based solely on whatever looks blatantly obvious to me on the stat sheet. I am too pretty to do math. And I'm ok with that. Turns out even if you think the integral of f(x) dx is "smiley face, butterfly, cool sun wearing sunglasses," you can still get a college degree in the humanities! But I digress.
As it stands, the top 10 Thursday teams are:
1. Boston Skee Party
2. Skeematics
3. I Got Roofskeed
4. UConn Huskees
5. Team Bundskees
6. Roll Calm & Skee On
7. Little Lebowskee Urban Acheivers
8. I Was Told There Would Be No Math
9. Let's Get Skee-tarded
10. Cougar Hunters
Plenty of familiar faces up there, and I think safe to say will all be advancing to the playoffs. Cougar Hunters have a team DNR so I'd also expect to see them move up the list after makeups. My interest lies in the teams on the bubble – who will squeak by at the last minute and who will fold under the pressure?! Any of these teams could be 1 game away from making it or breaking it:
14. QuinChelSkees
15. Cut a BitchSkees
16. It Ain't Easy Being Skeezy
17. Pantskees
18. USDA Prime Skeet
Pantskees are just 35 points away from cracking the top 16, but The Justin Skeebers and Monkey Skee Monkey Do also have Team DNRs I would expect to push them into the playoffs realm, so, as RuPaul would say, "You Better Work!"
On the individual side, our Thursday Top 10 are:
1. Derek "Beers/Barfs" Morgan
2. Ev "The Baker" Phillips
3. Steve "Pinball" Robinson
4. Jenn "The Shed" Foxon
5. Chris Martin
6. Joe Stromer
7. Mike Simpson
8. Tom "Lanksee" Martin
9. Frank Davoli
10. Justin Ries
Again, no shockers here as far as the makeup of the top ten, but the battle for number one rages on. Derek is holding down the #1 spot despite a DNR, but Steve Robinson has been practicing like a madman to improve his scores, rolling a 402 non-moneyball last week, one of just a few to do so in the history of Boston Skeeball. I can't tell you how many weeks Steve has been asking me why I don't write about him (Actually I can, he asks EVERY week), so HERE YOU GO STEVE, YOU FINALLY DID SOMETHING TO GET A WRITE UP, EVERYONE VALIDATE STEVE! On the other end of the spectrum, public shaming seems to have worked wonders for Karol, as he's worked his way up from the bottom of the barrel to become SkeeBoston's second worst roller! His team, USDA Prime Skeet, is currently sitting just outside the reach of playoffs- could they be a dark horse for a spot? We'll see! So who's in danger of having their Wild Card bubble burst?
30. Coozie
31. Craig Pfister
32. Michelle-who-apparently-has-no-last-name from Roll Calm and Skee On
33. Tom Siemaszko
34. Jonathon Martin
There are literally just decimal points separating some of these rollers, and several top ten teams have individual rollers with DNRs, so I'd expect the individual bracket to shake out a little differently once makeups are taken into account.
Time to shine, skeeballers. The countdown to Super Saturday is on!
– Rachel Pennellatore
Thursday Playoff Predictions