Sophomore Slumps are for Chumps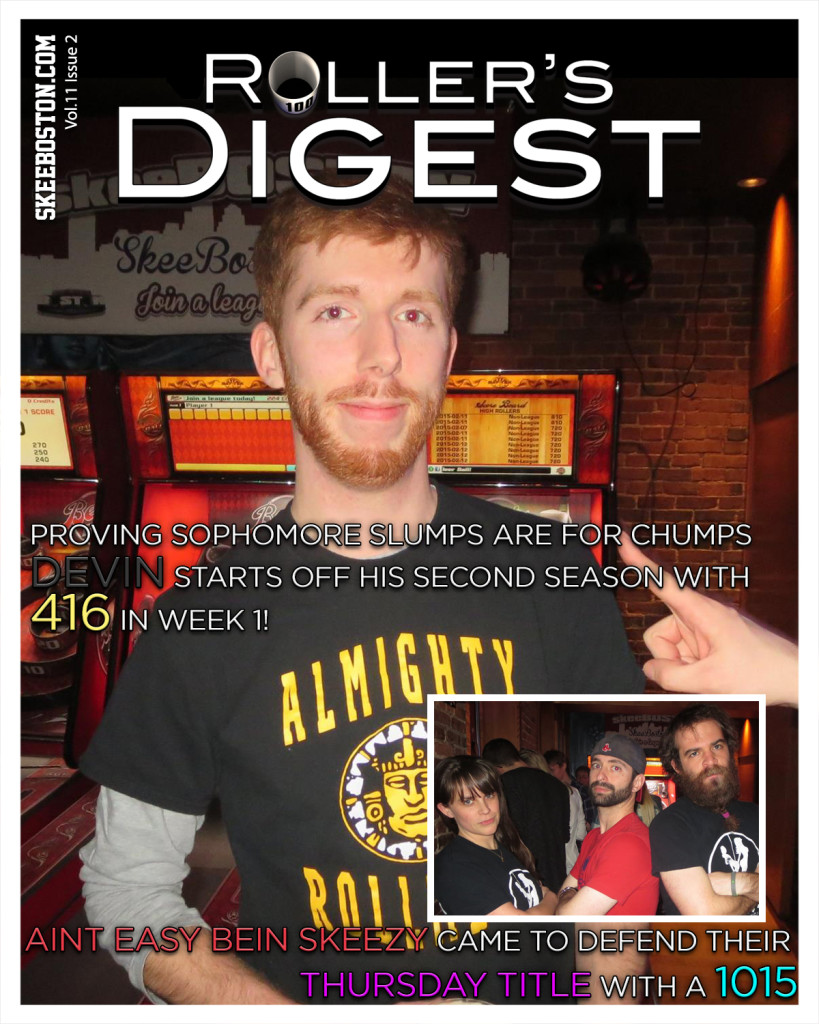 Sophomore Slumps are for Chumps – Devin came out on fire in Week 1 and joined the 400 Club with a 416. Word on the street is that Devin has been practicing at least once a week in the off-skeeson so this comes as no surprise to me. Can't hate the kid for being a huge Bruins fan though… because I know that's how he ends up at TGB so often! This kid's the real deal and is joining the ranks of the elite early in his skeeball career.
Ain't Easy Being Skeezy showed all the doubters (and haters) that their run last skeeson was no fluke, breaking 100 last week. Rumor has it they have home and away uniforms too. Stop the madness!
Sophomore Slumps are for Chumps