Smells Like Skeeball Redemption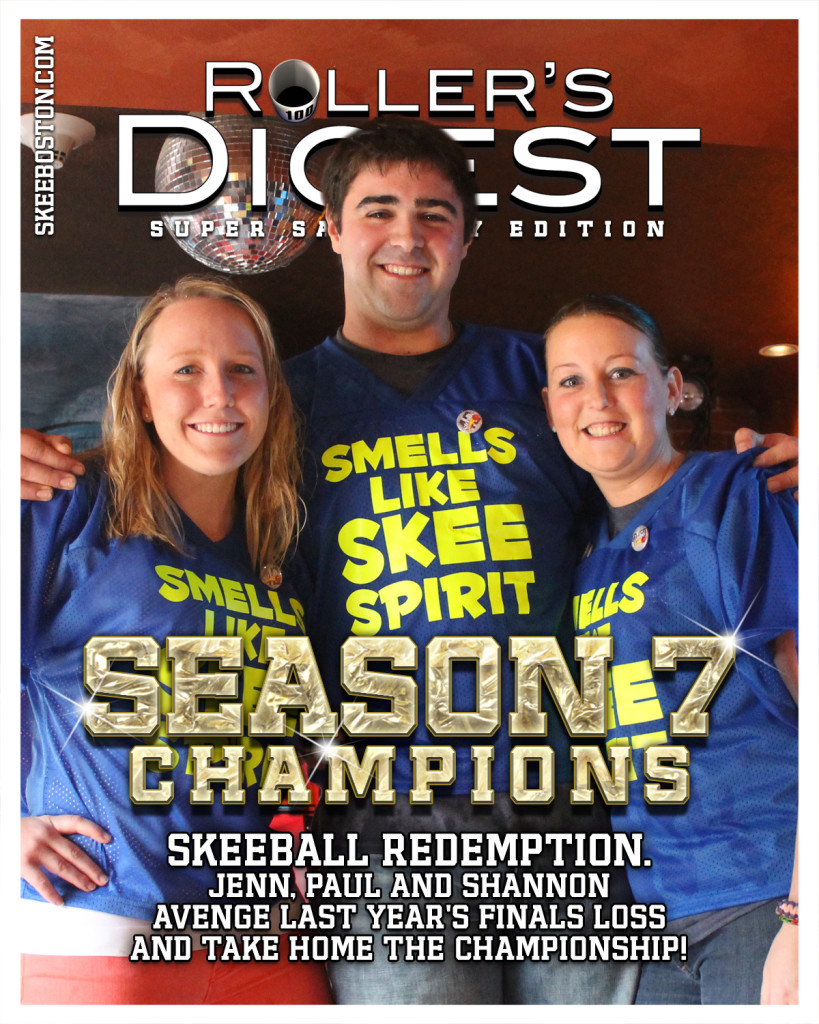 Smells Like Skeeball Redemption – Could this storybook ending have been any more exciting? For those that don't know the story or missed the team match-ups again this year. I'll tell you what. Back to back epic days. Absolutely incredible. Let's rewind back to last season's Super Skeeball Saturday (SSS). Jenn, Paul and Shannon came one ball away from pulling off the biggest upset in skeeBOSTON history. Then Scotty Too Hottie crushed their dreams with a 570 on the last roll and stole the championship. It was incredible and heartbreaking at the same time. Smells Like Skee Spirit was the 2010 Butler of skeeBOSTON, coming up one shot (or ball) short of winning the championship. All the stars had to align for them to make it as far as they did and they happened to be on the wrong end of an epic finish. Little did we all know (or I know), this story wasn't over. Oh no. It had just begun.
Smells Like Skee Spirit took care of business in Season 7 and in the playoffs, joining the Final 4 on SSS for the second straight season. Next up was Skeeballin'. Once again I don't think anyone gave them Smells Like Skee Spirit a chance. Skeeballin' was NBA Jam on fire the last half of the season and breezed through the playoffs. The quack attack were on a mission. Smells Like Skee Spirit even had nightmares of quacking on the eve of SSS. True story, ask Paul. So how did Smells Like Skee Spirit respond? Of course with an all time high score that nearly broke 1200. What else would you expect from Shed? And wouldn't you know, the #5 seed Skeepleus made it to the finals too (while also pulling off some pretty impressive upsets). Smells Like Skee Spirit vs. Skeepleus and Scotty too Hotty vs. Jenn "The Shed" Foxon. The ultimate rematch. Back and forth they went and once again the match was close going into the final frame. This time around Jenn "The Shed" Foxon got the last roll and she needed a 380 to win. Three of the first four hundreds dropped and utter jubilation ensued. The beer shower started before her last ball sank and Smells Like Skee Spirit had done it. An incredible ride of emotions and the ultimate redemption. Skeeball Champions at last!
Smells Like Skeeball Redemption