Skeeyonce First Crossroads Team to Break 900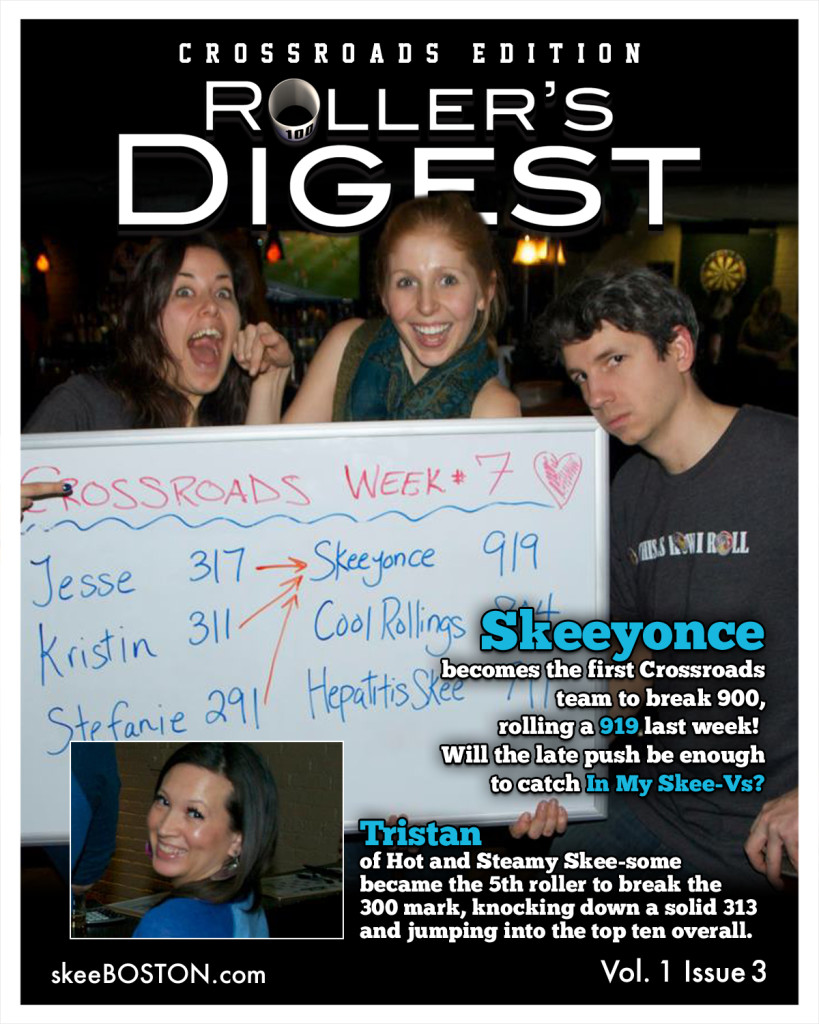 Skeeyonce became the first Crossroads team to break 900 in week 7, rolling a 919 (apparently the Money Shot Shooters rolled a 919 Sunday to become the 2nd team to break 900).   Kristin, Stefanie and Jesse proved they are a force to be reckoned with come playoff time with all three skeemates capable of breaking the 300 mark.
Skeeyonce had all three spots on top of the leader board until Tristan, of Hot and Steamy Skee-some, came along and knocked down a 313!  Tristan jumped into the top 10 overall and finds herself heating up at the right time in the season.
(Editor's note: Apparently I have this backwards.  Regardless, Skeeyonce put the league on notice with their 919.)
Skeeyonce First Crossroads Team to Break 900