Skeeson 9 Playoff Preview – Upset City, Baby!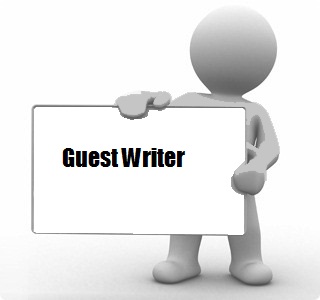 Greetings High Rollers!  It's playoff time, with Super Saturday just a few days later!  The early weather forecast is calling for rain and scattered t-storms on Saturday, perfect weather to spend the day at The Greatest Bar rolling some skeeball for the conclusion of Skeeson 9.  For the rookskees, Super Saturday 9 (SSIX) is the culmination of the skeeson with the final four teams playing for the chalice, a high roller tournament for the top 100+ plus rollers to crown an individual champion, and lots of other fun games and chances to win a trophy!  (Super Combo, Around the World, Hundo Shootout)  It's a day you don't want to miss, and you might walk away with a trophy or two (I think Duke said there are 50+ trophies to hand out this weekend). [Editor's Note: 54. Boom!]
Before I get to my playoff predictions, a quick recap of the final two weeks of the season in case you missed it.  On Wednesday night, Skee Wee Herman kicked it into another gear in weeks 7-8 and took the #1 seed from Two Balls and a Doll (2BAAD).  2BAAD was in the pole position after week five, but rolled lower scores in each of the next three weeks to finish at #2…not a good trend at this time of the skeeson!  Lurking at #3 is Skeeson 7 Chalice winner Smells Like Skee Spirit.  Jenn "The Shed" Foxon seemed to find her form again in weeks 7-8 and this team always seems to roll well at playoff time.  I'm sure Steve "Pinball" Robinson of Skee Wee Herman is glad to avoid Shed in the playoffs, at least until a potential SSIX matchup.  After Trickskee Little Hobbits and the dangerous Wednesday night MVSkee, Patrick Bassett, at #4, the next 12 teams are separated by about 1000 points, which seems like a lot, but averaged out over the course of the skeeson it's not as wide a margin as it might seem.  I expect to see some upsets from the lower seeds this skeeson, perhaps more than any in skeesons past…  there are some hungry rookskee teams looking to make their mark!
Thursday night's team race was locked up by Skeevenge of the Nerds a few weeks ago, but the MVSkee came down to the final frame last week in a match between Nerds and Skeepleus.  Everett "The Baker" Phillips had the lead going into the night, but couldn't hold off Scottie "Too Hottie" Sinclair for the trophy.  Scott took down his second MVSkee and first since way back in Skeeson 1 (and becomes the oldest player to win MVSkee in the process [Editor's Note: It only took 8 skeesons).  On the team side, Skeepleus locked up the #2 seed and will look to avenge an early exit from the Skeeson 8 playoffs.  With #3 I Got Roofskeed making their usual disappearing act from the playoffs, LLUA slides up to #3, followed by #4 Skeeing is Believing.  And much like Wednesday nights, the gap between the #4 seed and the next 12 teams is not that steep.  Any of these teams on their best nights can catch a higher seed on a bad night….it has happened in the past and we should see some great matches on both nights.  And with the new format – higher seeds rolling earlier, having to wait longer if they win their first match (read:  drink more.  I skee what you did there, Duke) – the potential for an upset is higher than ever! [Editor's Note: :)]
I will leave the detailed analysis to the Skee Nerd (I can't wait to see those predictions!), but I suspect her analysis will lean mostly chalk. I tend to lean in the same direction, but I see a lot of potential upsets on Wednesday night.  #12 Skeep Calm and Carry on, #11 The Rene Ranskees, and #10 Balls Deep are double-digits seeds that can make some noise as they've all shown potential over the course of the skeeson….Skeep Calm might be the most improved team this skeeson.  I predict the top four seeds will advance to the round of 8.  From there, the top seed most ripe for an upset is #4 Trickskee Little Hobbits – any slip up and #5 Mike Greg & Skeer to be Named Later (how is this still a team name?!? [Editor's Note: Worst team name ever… FACT]) will be waiting to pounce.  Skee Wee Herman finds themselves in the driver's seat once again this skeeson, but I don't know if they have what it takes to get to Super Saturday and I smell an upset.  Look for 2BAAD and Trickskee Little Hobbits to punch their ticket to SSIX. [Editor's Note: Betting against Shed in the playoffs is just plain stupid. SLSS and TLH take down the top two seeds!]
On Thursday night, look for the early rounds to be full of upsets.  With just over 1000 points between the #5 and #16 seeds, I expect the bracket will look much like my NCAA bracket every year – total chaos.   Especially with a number of teams rolling their skeeson high or close to it in weeks 7-8 (#5 Why So Skeerious, #9 Run DM Skee, #10 TMT, #12 Magnum Skee I, #13 Skeetahds).  #5 Skeerious pulled the upset of last skeeson's playoffs (from the #7 seed), and #6 Bad News Bearskees almost trumped the feat as a #10 team last skeeson – both these veteran teams are hungry and looking to make a run to SSIX.  #1 Skeevenge of the Nerds should advance comfortably to the final four on Thursday, but can't like the prospects of facing #4 Skeeing is Believing (SIB), assuming the seeds hold.  SIB is one of the most volatile teams in the top half of the bracket, and they can hang with anyone if those hundos are falling.  Rumor has it Nerds will be without Thursday's #5 roller Lisa "Ichiro" Ogawa [Editor's Note: Who goes to a bachelorette party instead of the playoffs? Cough… Scott and Nick… Cough. Priorities!] and relying on former MVSkee Chuck "Schmoopy Pants" Rogers as a sub…Chuck looked a little rusty  last Thursday as a sub, and he doesn't throw hundos like Ichiro, so Nerds could be ripe for the taking.  #2 Skeepleus will have their hands full with #7 Sippin on Henneskee in the second round before a matchup with either #3 LLUA or #6 Bearskees.  Skeepleus was victim of the upset to lower seed Skeerious last year, but I think they push through to a matchup with Bearskees who will upset LLUA [Editor's Note: Not so fast my friend! Lefty leads Sippin' on Henneskee to the upset and into the final four!].  From there, I expect to see Skeepleus and Skeeing is Believing off a big upset win advancing to SSIX. [Editor's Note: Love the SIB pick. I also like LLUA to pull off the upset and advance. No #1 or #2 seeds on SSIX baby!]
Good luck to all of the teams in the playoffs this week.  It promises to be a crazy two nights of rolling at TGB that will only get crazier at Super Saturday IX.  Hope to skee you there!
Skeeson 9 Playoff Preview