Season IV Playoff Picks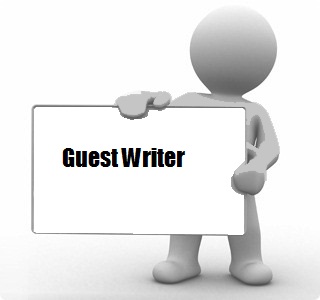 Rachel and Chuck are back for one more Season IV guest appearance.  Without further ado, here are their Season IV playoff picks.
—
Long lost Wednesday Night guest writer here, coming back for some play-off picks. It's been a long crazy season full of sophomore slumps, plenty of lane 2 bitching, the ladies (Stacey, Lisa & Jody) taking over the Captain chair for their teams, a record number of push-ups and a certain ceiling-starer spending even more time this season checking out the artistic cracks of a certain 3rd floor bar.  We have another rookie team (Skee Ballin') that looks to follow in the footsteps of their fore-fathers (Balls to the Wall & Braveheart) and make an unexpected rookie run to the Champions Chalice. The strong remained strong (Drunky McCeilingstare and Murder Skee Wrote) and the weak disappeared into DNR after DNR. Come super Saturday – some will hold trophies, other will hold back tears – most will drown their sorrows or triumphs into another PBR. Champions will wear their beer (literally) and losers will consume their 18th can o' swill as they sit on the sideline enjoying, or stewing, over the competition. For all of us, Season 5 is right around the corner but until then, we have holidays to celebrate, new years to ring in and a certain upcoming Saturday to dominate. That is, unless the world actually ends, in which case – let's get drunk and go out on top…and fuck the Mayans.
Round 1
1.Drunky McCeilingStare's vs 16. Wanna Skee You up – Ted is still sober, Drunky cleans up. DRUNKY
8. Skee Amigos vs. 9. Inconskeevables – Don't let the records confuse you (5-1, 3-2), The Inconskeevables came alive at the end of the season and they are my first upset pick as the poncho'd Amigos end their night just as Inigo Montoya did – brave but bloodied.INCONSKEEVABLES
4. Skeeman Donors vs 13. Born Again Rookies – no rejuvenation surgery will prepare Born Again Rookies for the last year's team runner-up Skeeman Donors. SKEEMAN DONORS
5. Sandusky Slingers vs 12. Under the Skee – throw in the towel and grab your ankles because that soft whisper you hear behind you is Coach Tim and Uncle Pat letting you that everything is ok…just pick up the soap and everything will be ok. SANDUSKY SLINGERS               
6. Slow you roll vs 11. Super Skeeros  – the Skeeros are hot & cold while Slow Your Roll sped their way through the season. The turtle-headed vet's take this one easily. SLOW YOUR ROLL
3. Skee Ballin' vs  14. We're Sexskee – For reals, these rookies are truly straight balling and are looking to make some noise. SKEE BALLIN
7. OMG Beckskee, look at her butt vs 10. Killer Kowalskee – come'on guys…eyes up here. Like Tampa Bay in sub-freezing weather, the Kowalskee's can't win before 10:00. The Beckskees give a clinic in hundo's and they Pacquiao them face-first into the mat. OMG BECKSKEE
2. Murder Skee Wrote vs. 15. Veni Vidi Skee – If this game is lane 1 or 3, this game is won by 200. If this is lane 2, Skee pulls off a squeaker by 50. MURDER SKEE WROTE
Round 2
1. Drunky vs 9. Inconskeevable – Ted is about 3 scotches deep and does his first push-ups but yours truly and Scotty too Hotty are too strong. The sot has spoken! DRUNKY
4. Skeeman vs. 5. Sanduskee – 6 whole points separate these two teams in their season totals. It's way too close to call so I played rock-scissors-paper against myself for the pick. Then I realized that was stupid so I thought deeper and realized Skeeman's 3rd roller is just too much of a wild-card (will he show up or not) and in the end this tilted the scales. SANDUSKY
3. Skee Ballin vs 4. Slow Your Roll – Jay-Jay killed it this year and moved himself into the elite but he'll need an absurd amount of hundo's to carry his team over Skee Ballin.  SKEE BALLIN'
2. Murder Skee Wrote vs. 7. OMG Beckskee – The Burgess sisters, on the right night, could destroy any team. Unfortunately you never know who the third honorary sister will be while Murder Skee Wrote has been together since the very beginning of this whole shin-dig. Team unity and an onslaught of hundos from Brian make this one a blowout. MURDER SKEE WROTE
Round 3
1. Drunky vs. 5. Sanduskee – This is as wild as any one game can get. Scott and Chuck remember their soap-on-a-ropes but Ted drops his reaching for another drink. That makes this one closer than it should be. The Drunky McCeiling Stare/Here for Beer/Balls to the Wall undefeated Wednesday night run (30-0) comes to a dramatic end and the boys finally hit the showers. Sanduskee celebrates with a PBR shower and probably take their pants off!  SANDUSKEE
2. Murder vs 3. Skee Ballin – same caveat here: lane 1 or 3 and Murder Skee Wrote pulls off a close one against the rookies of the year. Lane 2 and Skee Ballin' continue the streak of rookie teams reaching Super Saturday! With this year's new rule of random lane selection that makes this one a toss-up. Fortunately for Murder Skee Wrote, math is on their side and they get to avenge last year's highly controversial loss against Braveheart. MURDER SKEE WROTE
Finalists
Murder Skee Wrote
Sandusky Slingers
Final Four:
1. Boston Skee Party vs 4. Sandusky Slingers – We all know Boston Skee Party never showers. This comes in handy as the Sandusky Slingers sneak into the final 4 only to be reverse Jersey-Turnpiked by the Baker and Co who return, 3 seasons later, to the finals. BOSTON SKEE PARTY
2. Cougar Hunters vs. Murder Skee Wrote – Contrary to popular belief, there has always been a Wednesday night team in the finals (no chalice though). this streak comes  to screeching halt as the Cougars prove younger and more fertile then Angela Lansbury in a string bikini on a warm summer night. COUGAR HUNTERS
Finals: Let's be honest: this is the final we've been waiting for during the entire existence of Boston Skeeball! Goliath vs Goliath; Godzilla vs Godzilla; Ron Jeremy vs Peter North!!! It's barely worth picking against as they are the 2 best teams on earth but one little factor will come into play: hunger. Everett is sick of his own cupcakes; Tom is over your stupid tall jokes; Jon wants to be part of the elite…they want it and they want it all! 
Chalice: BOSTON SKEE PARTY!
– Chuck "Schmoopy Pants" Rodgers
—
After eight(ish) weeks, it all comes down to this – playoffs are here! The brackets are set  and there's no time to slack! At first, I attempted to go back through all 4 seasons' stats to get a historical overview of how it's all played out in the past, buuuuut with just a day to write up my bracket picks, it got overly complicated attempting to figure out which teams had switched names and players over the skeesons, and I wasn't all that invested in sorting out the pages of chicken scratch I had accumulated. Therefore in my usual fashion I'll be making my picks based on whatever random info I deem relevant, which may or may not include any math or facts. Assuming Chuck returns from the depths, I'll leave all the fancy number crunching to him. 
WEDNESDAY
ROUND 1
I've only been out to a Wednesday or two, so I won't pretend I'm an expert here, but I'm going to go ahead and just assume all the higher ranked seeds win their initial matches. As I previously mentioned, I'm not a stat person, but there's probably not much suspense in the 1 v. 16 matchup. Drunky McCeilingstares, Skee Amigos, Skeemen Donors, Sanduskee Slingers, Slow Your Roll, Skee Ballin', OMG Beckskee, and Murder Skee Wrote all move on to Round 2. 
ROUND 2
-Drunky McCelingstares over Skee Amigos. The top Wednesday team should actually have no trouble rolling all the way to the finals. 
-Skeemen Donors take out the Sanduskee Slingers in a close match (I feel like there is a politically incorrect joke in there I don't have time to craft right now, so use your imagination).
-SkeeBallin wins against Slow Your Roll. 
-Murder Skee Wrote kills OMG Beckskee. 
ROUND 3
-The Drunky McCeilingstares continue their streak, eliminating the Skeemen Donors to score a spot in the Final Four. 
-Murder Skee Wrote wins against SkeeBallin', to join the rival McCeilingstares in the  battle for ultimate supremacy. 
THURSDAY
ROUND 1
As much as it hurts to admit as the captain of the 13th place team, I predict *almost* a clean sweep of the lower seeded teams; this should really just be a formality for the top 8 teams at this point. The one exception: I think the Little Lebowskee Urban Achievers have been stepping up their game recently and have a good shot to take out the #8 team Roll Calm and Skee On. They'll join the Boston Skee Party, Skeematics, UConn Huskees, Team Bundskee, I  Got Roofskeed, The Justin Skeebers, and The Cougar Hunters in the next round. 
ROUND 2
-Skee Party takes out LLUA. The Dude abides. 
-Skeematics clinch a win over UConn Huskees, though watch out for Adam as an individual roller!
-Roofskee slips a little something into the PBRs of Team Bundskee and scores…a win, that is. 
– The Cougar Hunters manage to cure Bieber Fever this round and eliminate the Justin Skeebers. 
ROUND 3
-The Skee Party foils Skeematic's plans to move on in the competition, ending their run for the Chalice. 
– The Roofskees don't have the same effect on Cougar Hunters, and I Got Roofskeed gets sent home. 
As for Super Saturday, I have one last Wednesday jab – The top 2 Thursday teams hold a several hundred point lead over the best Wednesday team, the Drunky McCeilingStares, so regardless of the final matchups, the Chalice does, and always will, belong to Thursdays.
– Rachel Pennellatore