Season 9 Playoff Recap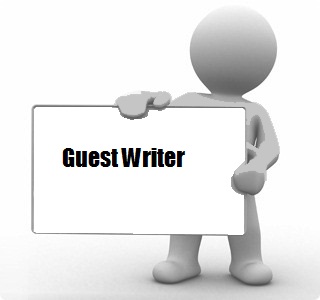 Greetings, high rollers!  Talk about some crazy playoff action the past two nights….intense!  If this pace of activity keeps up then we're in for one heluva Super Saturday IX (SSIX).
Speaking of trophies, we're down to the final four teams chasing the chalice.  From Wednesday, #1 Skee Wee Hermans will face off against #3 Smells Like Skee Spirit.  While Brian Aldridge and Sam Reidy of Skee Wee have made an appearance on Super Saturday in skeesons past, this marks the first appearance in nine skeesons for former HRT champ Steve "Pinball" Robinson.  The Hermans redeemed themselves on Wednesday after falling one match short of SSVIII as the #1 seed last skeeson.  Their opponent is three-time consecutive chalice finalist (!) and Skeeson 7 champs Skee Spirit.  I mentioned in my forecast earlier in the week (and for some reason doubted went against my own best judgment in picking against them) that Skee Spirit always gets hot at this time of the skeeson. Skee Spirit survived a valiant effort from #2 seed 2BAAD in the match of the night, as Greek had a chance to win it in the final frame but came up just short.
The winner of that matchup will take on the two teams left standing from Thursday, #1 Skeevenge of the Nerds and #2 Skeepleus.  While Nerds advanced with relative ease (no thanks to a former MVSkee subbing for them….interesting), Skeepleus had a battle on their hands in the second round against #7 TMT in the best match of the playoffs so far.  Chris Trott, Troy Sargent, and Meghan Jensen of TMT gave Skeepleus all they could handle rolling a 1048, more than 100 points better than their skeeson 9 high!  That 1048 would have easily won most matchups on either night, but they left just enough room in the last frame – Scottie "Too Hottie" Sinclair needed a 38 for the win and closed out the tightly contested match with a 41 to help Skeepleus avoid another early exit in the playoffs and advance to SSIX.
So once again Pinball will face off against his nemesis Jenn "The Shed" Foxon in one final four matchup, while the top two teams from Thursday will battle it out to get to the championship match.  Will it be Wednesday night or Thursday night that goes home with the trophy?  Can Skee Spirit make an incredible fourth consecutive final or will Pinball see the finals for the first time?  Will the Nerds' super sub get them to the title match or can Skeepleus pull some magic with a sub of their own for the upset?  Get to The Greatest Bar early on Saturday to cheer on the final four teams…one of them will be crowed SkeeBoston champs for Skeeson 9 and walking home with some nice hardware!