Season 9 HRT Champ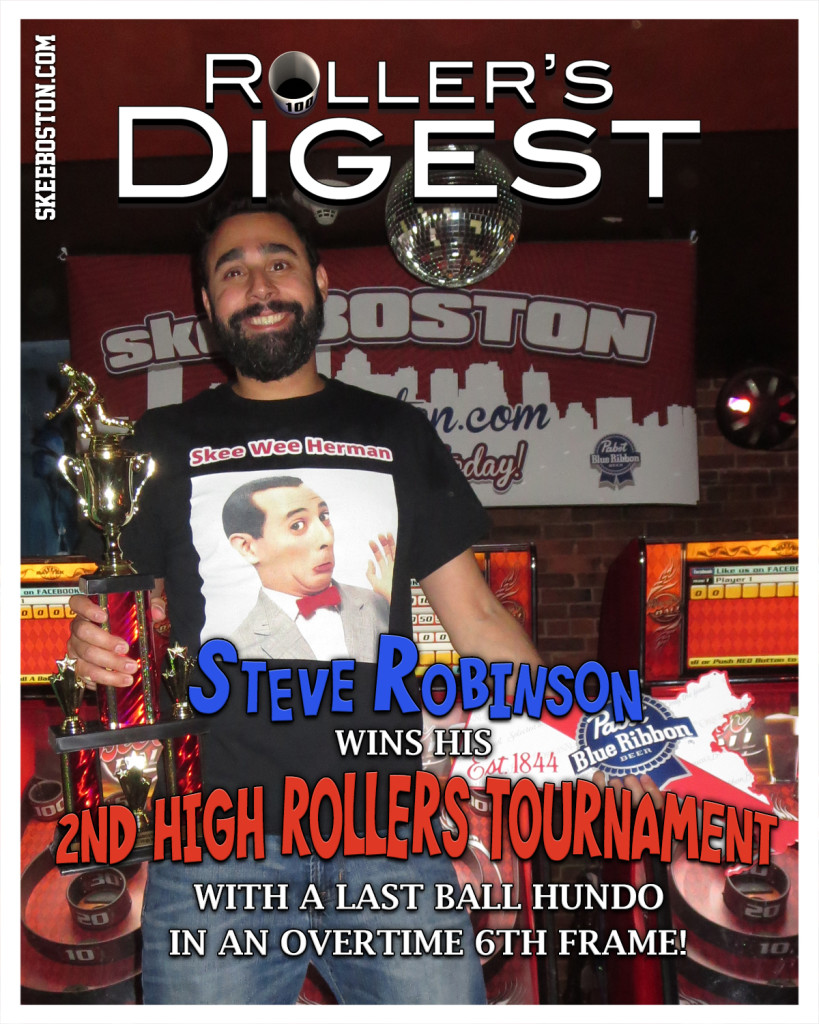 Season 9 HRT Champ – Congrats to Steve for surviving one of the most incredible runs in HRT history by Robyn Woodman and taking home his second HRT title. I've seen a few fan favorites on Super Saturday's of the past, but none like Robyn. The girl was NBA Jam on fire, was knocking down combos and 50 Streaks left and right, and had the entire 3rd floor of TGB on her side cheering. I mean who doesn't love an underdog, right!?
The finals match was the best of 5 frames, but Robyn and Steve went to a 6th overtime frame for the first time in SkeeBOSTON history. Robyn rolled first and put up a solid 33. With Steve having already used his hundo frame (last ball can always be a hundo), he was forced to go up the middle for the win. After a couple 10's, it looked like the underdog had pulled out the victory. Down 7 (or 70) with one ball remaining, Steve only had one option. The hundo. And he sank it!
I always say the HRT is anyone's tournament to win and the #33 seed was one ball away from making SkeeBOSTON history. These are the kinds of runs that happen each and every season and what make Super Saturday so amazing. I'm already looking forward to November 22nd and ready to watch the next Cinderella story unfold!