Season 8 Team Champions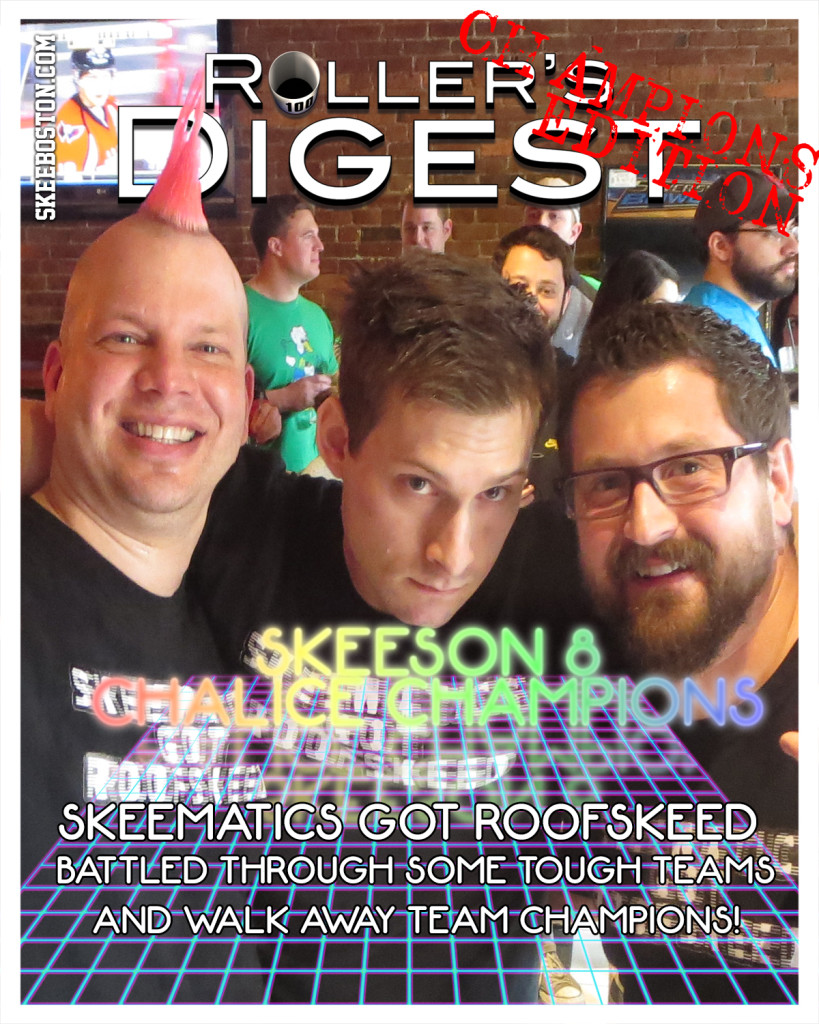 Season 8 Team Champions – Skeematics Got Roofskeed, a combination of two former teams minus the meltdowns of Chris and Justin (yup, you both just got called out), were able to outlast one of the most competitive fields ever and take home the Chalices. John Polischuk, or Polis-CHOKE as many people known him as, has been with the league since day 1. He is a staple of the league. And now he finally has what every skeeballer dreams about. The Champions Chalice. Of course Joe and mainly Tom carried him on their backs to the finals, but who's going to remember that two seasons from now (I will!).
For those who missed it, the finals came down to Skeematics Got Roofskeed versus defending champions Smells Like Skee Spirit. Three straight finals appearances for Smells Like Skee Spirit. This time around Shed wasn't hitting her hundos and Skeematics escaped with a narrow victory. Right before the victory was sealed the unthinkable happened. The pink shower cap.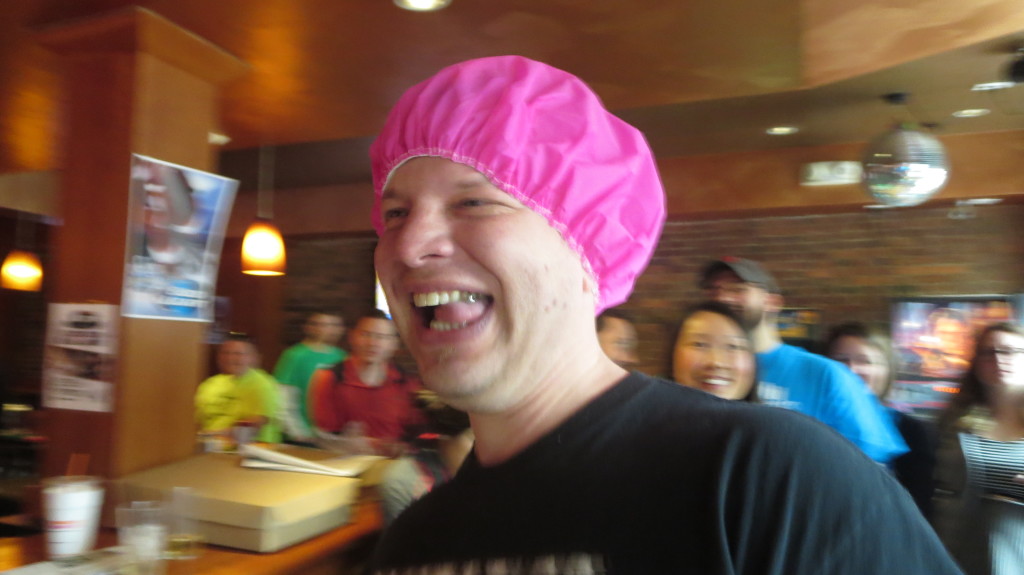 Incredible. Absolutely incredible. The smirk on his face says it all. The Hawk was safe and the Season 8 Champions were crowned.