Season 8 Kickoff Event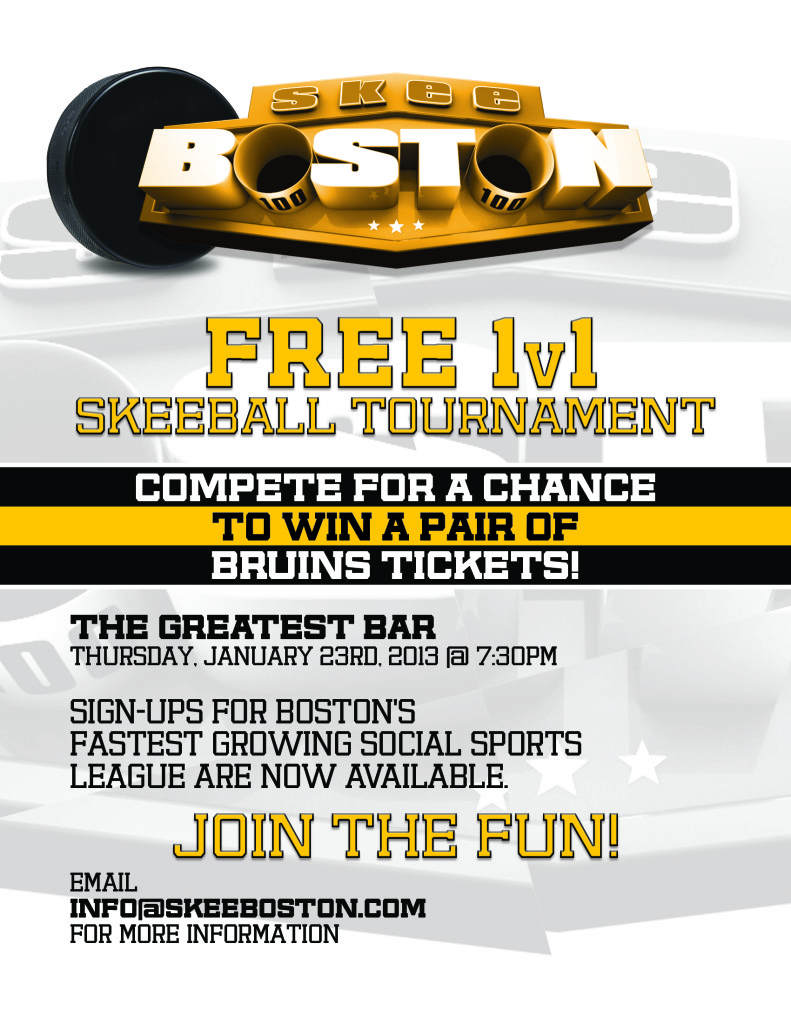 Season 8 Kickoff Event – Each season we host a kickoff event before the season gets started back up to give the veterans a chance to dust off their rolling arms and the rookskees a chance to regain their childhood form. No more jolly ranchers and bouncy balls, we play for trophies and pride now (with a lot of PBR and fun mixed in the middle). Let's be honest, unless you are a returning player, the last time you rolled a skeeball was over 15 years ago. The lanes looked so much bigger back then didn't they?
Mark your calendars now, the Season 8 Kickoff Event is set for Thursday, January 23rd. There will be a FREE skeeball tournament open to anyone 21+ starting at 8pm at The Greatest Bar on the 3rd floor. It's the perfect time to come check out what the league is all about and take a chance at winning Bruins tickets in the process. We will also be hosting a special Skeeball Arcade tournament sponsored by Scopely and giving away Celtics tickets to the highest score of the night. Other prizes including skeeBOSTON t-shirts, PBR Swag and free registration. It's going to be one huge party, so don't miss out on the fun.
Skee you there!
PS – Sign-ups for league play will also be available. Reserve your spot today and join the fun!
Things to Do – Providence Journal
Boston.com Calendar