Season 6 Kickoff Event at The Greatest Bar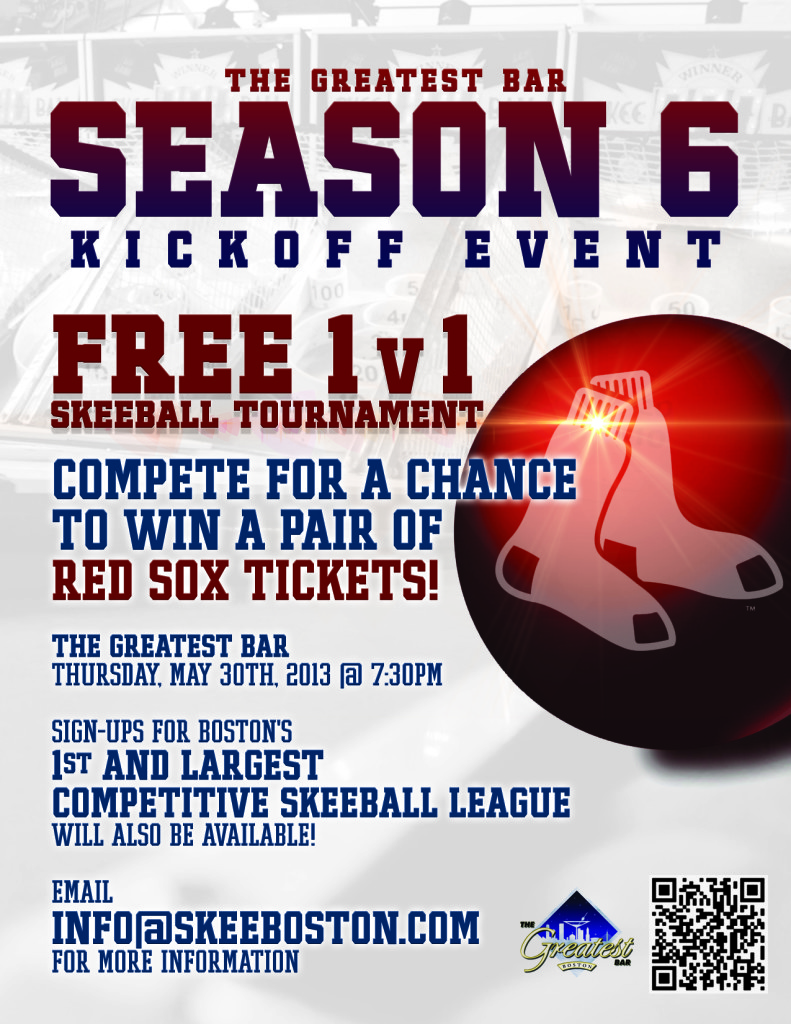 Who: Anyone looking to have fun!
What: FREE 1v1 Skeeball Tournament – Winner takes home a pair of Red Sox tickets!
When: Next Thursday, May 30th starting at 7:30PM
Where: The Greatest Bar in Boston
Why: Come meet some new people, hang out with friends, have a couple beers and/or sign-up for the 8-week season!
There are currently over 200 people competing in league play.  Do you have what it takes to become Boston's next skeeball Champion?
Season 6 Kickoff Event at The Greatest Bar