Season 5 High Roller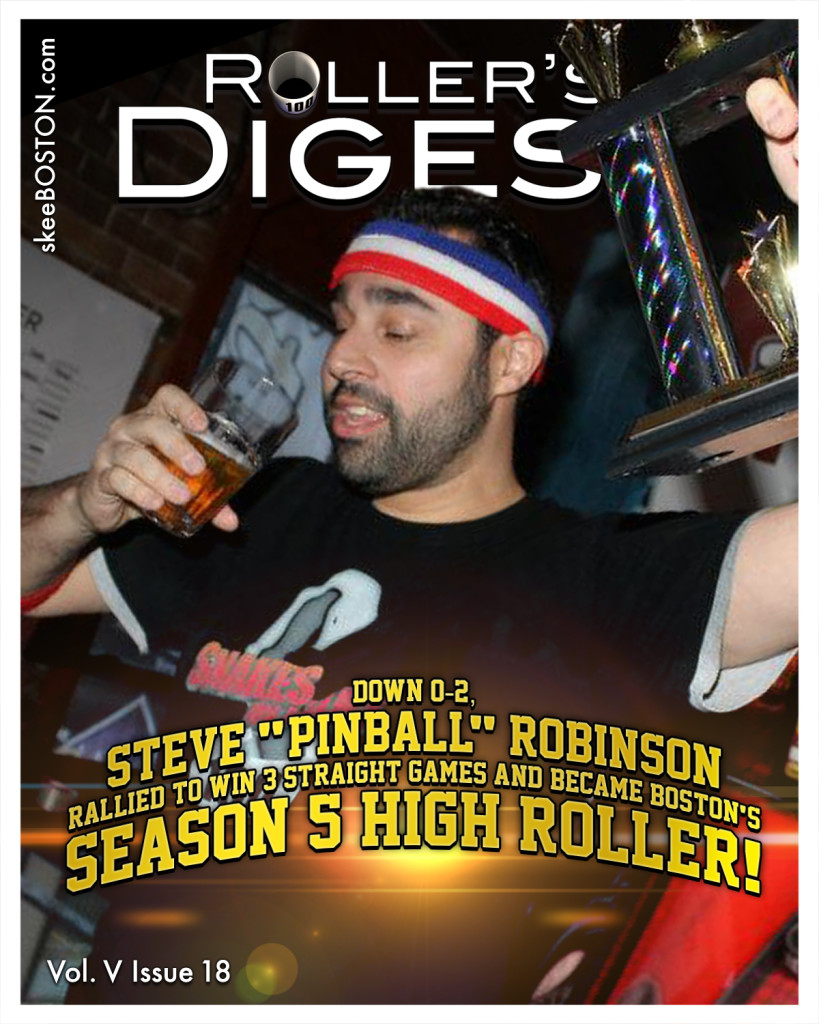 Congrats to Steve "Pinball" Robinson, the Season 5 HRT Champion!  This seasons HRT (High Roller Tournament) was hands down the most exciting ever.  As you all know, the final four people from the WCT (Wild Card Tournament) advance to play in the HRT.    The good news is they get to advance.  The bad news is they have to play one of the top 4 seeds.  No one from the WCT has ever won a game in the HRT.  It's like a #1 seed in the NCAA Tournament playing a #16.  The #16 seed never wins.  EVER.  Enter Joanne Wozniak.  Joanne fell just short of capturing the WCT (Congrats to Craig Pfister, WCT Champion) but her day was not finished like many of us thought.  In the third and deciding game, Joanne took down Everett and pulled off the biggest upset in skeeBOSTON history!
Two rounds later we had another huge upset when Matt Czarnecki knocked off Derek.  With the two giants both out, it was anyone's tournament to win.  Czar then proved that knocking off Derek wasn't a fluke, taking out Jenn Foxon to advance to the finals.  Steve and Czar squared off in an epic match.  Czar took the first two games to take a 2-0 lead.  Not even gonna lie, I thought it was over.  All Czar had to do was win 1 out of the next three and Steve was visibly frustrated.  Then Steve used his hundo frame to make things 2-1.  That gave him a little confidence.  Still against the wall, Steve rolled a 50 Streak to tie things up at 2-2.  By now the momentum had shifted and Steve delivered the knockout blow in the 5th game to take home the championship.
Season 5 High Roller Champion