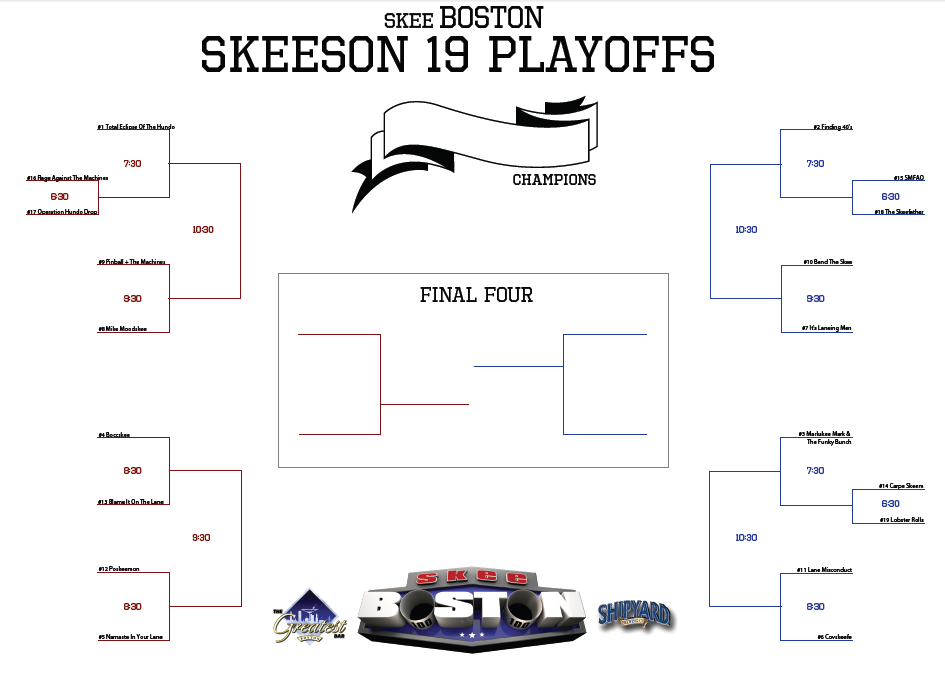 Season 19 Brackets Released:
Playoff Bracket – Season 19 Playoffs
Wild Card Bracket – Season 19 Wild Card Tournament
High Roller Bracket – Season 19 High Roller Tournament
The brackets are officially released. The ghost writer already dropped some bombs on the playoff bracket picks Monday. That said, here is who I think will make it to Super Saturday.Playoff Bracket
I'm taking #8 Mike Moodskee, #5 Namaste In Your Lane, #7 It's Laneing Men and #11 Lane Misconduct. Basically, Moody and the Lanes advance.
Skee you all tomorrow!
UPDATE: Markskee Mark and the Funky Bunch ran away with it!
Season 19 Brackets Released