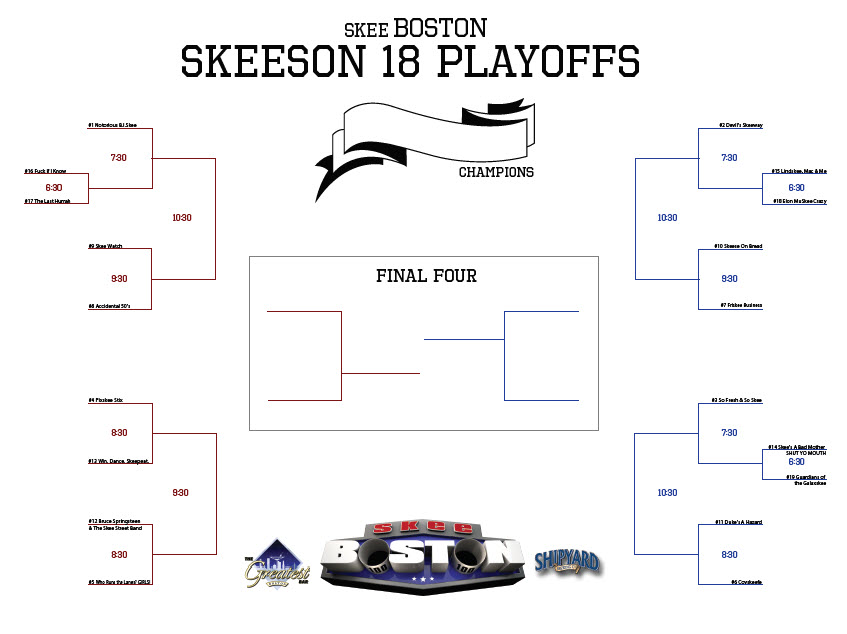 S18 Team Bracket – Link to the Season 18 Team Bracket
[Editor's Note: Typically I handpick a veteran for the HRT, but this season you guys get a double dose. The Season 18 Team Bracket is here. As always, the guest writer has been granted anonymity.]
Draft 3.0 regular season has come and gone and OOOH WEEE this is going to be a fun playoffs! All 13 of the non-wild card teams are averaging over 1000 a game and the difference from 2nd to 13th is 465 points. That's 58 points per game. That's one team getting lucky and getting their favorite lane and having those hundos fall for them.
Basically what I'm saying is, there is parity in this league and with parity comes CHAOS.
Get your Shipyard's ready and let's get into it with some very fun wild card match-ups!
Wild Card Round
#14 Skee's A Bad Mother SHUT YO MOUTH vs. #19 Guardians of the Galaxskee: Bri Guy is one of the few OSkees [Editor's Note:definitely stealing this.] left in this league still playing and has always been consistently solid come playoff time. Guardians of the Galaxskee have done well making the playoffs as a rookskee squad but Stephen has shown he can lead a team with three games over 330. If Stephen is on & Bri-Guy repeats his bad week 4 (80 points under his average!) then GotG has a chance… but I'll just SHUT MY MOUTH now and bet on Bri-Guy in a Lane 3 victory.
#15 Lindskee, Mac & Me vs. #18 Elon MuSkee Crazy
OOH LOOKIE HERE!! A battle of former chalice winning teammates in Lindsay & Ray! Ray might have brought in a secret weapon to the league with Jonathan Kim being the first rookskee to hit a damn perfect frame last week! However, Lindsay should have the advantage of having some vets… but she has Max on her team who has had some nice highs (433!) and some really low lows (275!) [Editor's Note: shots fired!]. If this game is on lane 2, I'll go Elon. If it's on 1 or 3, I'll take Lindskee. Let me go pick a ping pong ball….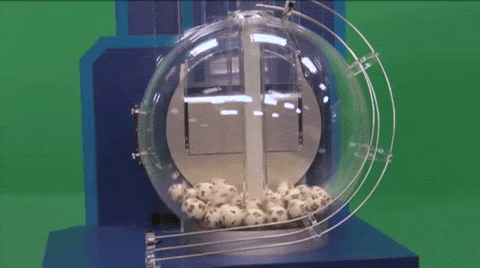 Lane 1! Lindskee moves on.
#16 Fuck If I Know vs. #17 The Last Hurrah
Summers aren't kind to Patty. His summer average is much lower than his normally absurd standards. He's also gone from the top seed last skeeson to 16th while looking up at his former teammates much higher in the standings. He's going up against Zach, Heather, and Ryan [Editor's Note: Zach and Heather's last name is apparently sneaking good at skeeball and replaced Janelle!] who after 18 seasons are in the last playoff run together. Now i'm predicting this is going on Lane 2 which is Pat's kryptonite. Zach, Heather, and Ryan get their Last Hurrah with a win against Pat and move on!
#1 Notorious B.I.Skee vs. #17 The Last Hurrah
This bracket is being headlined by Notorious B.I.Skee who are captained by Ben who has been playing at a stupid high level and apparently texting Everett at an even higher level. WE GET IT BEN YOU'RE ON FIRE. But don't sleep on Mike "The Machine" Moody or Kyra as they both have career highs in average this season. While The Last Hurrah are coming off a big win taking out Pat, I don't think they can take out this team, thus ends a legendary run. Notorious moves on.
#8 Accidental 50's vs. #9 Skee Watch
Oooh this one is gonna be gooooood. These teams are separated by 34 points. Dawson is the best roller here in terms of average & Justin has followed up his award winning Rooskee year with a solid 336 & having 8 straight 300+ games.
But… And those 34 points are giving Eric, Jen Tanner, & Mr. Steph Burgess. the key advantage of going second. Eric [Editor's Note: new nickname is: three-peat] has won two of the last three chalices (if he hasn't told you that already) and he'll have the cool, calm approach while Dawson might throw his water into the kitchen after rolling a 27 on his first hundo frame [Editor's Note:I see what you did there].
Accidental 50's advance.
Accidental 50's vs Notorious B.I.Skee
So those two chalices Eric tells everyone about? Well he wouldn't have his first one if it weren't for Moody. Who if memory serves me well, Moody & Eric beat Ben's team on Super
Saturday
. Now Ben has Moody who has been practicing
on Saturday [Editor's Note: read ALL week]
while those damn kids at TGB were waiting to watch
someone named Lamar
at TD Garden.
Moody's left stroke will go viral and help squash his old teammate.
Notorious B.I.Skee
on to Super
Saturday
(I can already hear Duke complaining. Don't worry the chaos is coming….
soon
.)
#4 Pixskee Stix vs. #13 Win. Dance. Skeepeat.
This bracket is being led up by the ladies of Pixskee Stix! Jan, Marissa, & Liz were hotter than the Spice Girls in their hey day the first two weeks and looked like they were going to run away with the top seed but then week 3 came in and brought them down a bit and they have been all over the place since then. Still, I believe they are the highest scoring ladies team of all time so kudos to them.
They get to face one of the top rollers in Nick Weir who has defending champion Emily & rookskee Kimberly. Emily is feeling mighty confident with that chalice [Editor's Note: too bad it was Hillary ;)] and Kimberly has put together a solid rooskee campaign so this won't be easy at all for Pixskee. It depends on which Jan shows up and for this round, it'll be the good one. Pixskee moves on.
#5 Who Runs the Lanes? GIRLS! vs. #12 Bruce Springsteen & The Skee Street Band
The other all-ladies team of Steph, Kristen, & Kori have also played fantastic. Steph keeps inching closer to that 400 season (that 292 is a killer), while both Kristen & Kori had solid improvements from last skeeson.
They're going against a team led by Andrew Costello. Don't let his creepy blank stare fool you, he's become a top-10 roller since coming back to SkeeBoston. He's also got a little bit of advantage with MYSTERY ROLLER as well so who know who will be his third roller. Andrew has been a solid playoff performer in the past and I'm thinking he'll out point Steph and help lead to our first true upset of the evening and ruin the all-ladies battle.
#4 Pixskee Stix vs. #12 Bruce Springsteen & The Skee Street Band
Both teams will have little to no rest as they have to play each other right away and this game could come down to who rolled on that lane already. I could also see this being on Lane 1 where Liz & Marissa have had success right there and as long as Jan can hold her own against Andrew, they should have enough to have their opposition
Dancing in the Dark.
Pixskee Stix
holds down their bracket and moves to Super
Saturday
.
#2 Devil's Skeeway vs #15 Lindskee, Mac & Me
This bracket is held down by Devil's Skeeway, captained by Robo who is coming out of former teammate's shadow and making a name on his own. He's had more 400 games (6) than Pat (5) and more hundos (143 to 136).
Also let this be a celebration of the run Trickskee Little Hobbits had. Dominant team and they got two regular season titles while finding spectacular ways of losing in the playoffs. (There's no chance that Pat & Robo team up again except for all-star games… you're too good [Editor's Note: rub it in].
Anyways, Robo/Diana/Johnny have to go up against Lindsay's squad and I believe Lindsay's team will put this bracket to hell as I'm CALLING UPSET! DOWN GOES #2.
#7 Friskee Business vs. #10 Skeese On Bread
This should be the battle of Devin vs Everett but Devin isn't going to be here BUT [Editor's Note: you use but a lot!] I'm hearing that one Sam Reidy [Editor's Note: The Whisperer is back!] is coming and taking his place. But good ol Lefty could have Lefty returned and I still wouldn't pick against Everett in the first round for two reasons:
1) That 430 average
2) Those 5 Chalices.
And one more special reason:
3) He's going against Polischoke.
Everett would never hear the end of it if he loses to him even if John contributes a 250 to it. Besides there isn't anyone that has been as successful as Polischoke while contributing SO LITTLE [Editor's Note: yet he has 2 chalices].
Regardless, Skeese on Bread moving on.
#10 Skeese On Bread vs #15 Lindskee, Mac & Me
Oh me oh my. I'm torn here. On one hand, Everett going for his 6 pack while leading Dionne to her best chance to win a chalice on the other Lindsay looking to get a chalice without Eric. You got Kim who's coming in quietly rolling a 334 & Kyle Mack who has been rolling with an improved hundo shot… this one will be close but I'll go with the Wild Card taking this bracket.
Lindskee, Mac, & Me
is going to Super
Saturday
.
#3 So Fresh & So Skee vs #14 Skee's A Bad Mother SHUT YO MOUTH
This bracket is led by the only team that will have cards waiting for them on Super
Saturday
in Cory, Dan, & Christina. They'll have to deal with Bri-Guy's crew coming off a hot win and they will have their hands full but I believe they can stay the course and advance.
#6 Covskeefe vs. #11 Duke's A Hazard
Ryan/Not Jen Foxon/Jen have had themselves a solid year and are going up against Pinball Robinson in a not too familiar place being this low down the rankings. But an underdog Pinball is a dangerous Pinball and he will have an incredible game along with Cassie having a career high to help move past Covskeefe.
#3 So Fresh & So Skee vs. #11 Duke's A Hazard
A fantastic matchup that just depends on how So Fresh & So Skee will be waiting around for two hours. I think that Cassie will continue to surprise, Melissa will throw another quality roll, and Steve thriving as an underdog and leading the #11 seeded Duke's A Hazard to Super Saturday [Editor's Note: I love upsets almost as much as I love the draft!]
SUPER

SATURDAY
#11 Duke's A Hazard vs #15 Lindskee, Mac & Me
This is the chaos I'm expecting! Much better than that stupid chalk on the other side of 1 vs 4. Lindsay needs to have the game of her life to keep up with Pinball, Max will just need to find his groove to keep up with Lindsay and the team that will advance will come down to Kyle vs Cassie. And I'll go with Kyle and Lindskee, Mac & Me advance to the finals.
#1 Notorious B.I.Skee vs #4 Pixskee Stix
At what point does Ben stop being good? There's not a chance in hell he can keep this pace going. Would waking up at the crack of dawn
on Saturday
to go be at a bar throw him off enough?
I think so. I picture Lane 3 being drawn & the ladies all get into the hundo zone while Ben still rolls a good score for us mere mortals, it won't be enough to get through to the finals. Pixskee with the upset which I'm sure Marissa or Jan won't rub into Ben's face at all.
Also according to the
all-time stats
Ben has the nickname "Toad"? Who the hell calls Ben "Toad"?!
[Editor's Note: I do!]
Regardless, I give you the reaction Ben will have when losing in the playoffs.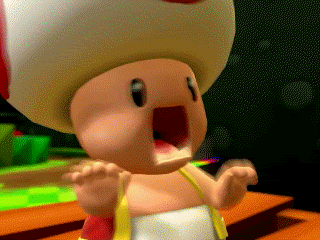 [Editor's Note: hahahahahahaha AMAZING!]
#4 Pixskee Stix vs #15 Lindskee, Mac, & Me
Don't let the rankings fool you, this matchup is as even as it gets. Let's break this down:
Roller 1: Liz Wong vs Kyle Mack: Liz has had a wide variety of scores but has the higher ceiling however Kyle continues to get comfortable on his new hundo shot and I don't think it'll be enough to out point Liz. Advantage: Pixskee
Roller 2: Marissa Bias vs Max Sabato: The trash talk between these two ought to be good at least. While Max has a couple 400 games though, he's been as low as 275. Meanwhile Marissa has been holding down Pixskee Stix and you could write her down for somewhere to 350-375. Consistency is always key here so advantage is Pixskee again.
Roller 3: Jan Harrington vs Lindsay Allen Both of them have had 400s and 200s this season and are top 20 rollers. I would lean more towards the champion experience and think Lindsay steps it up with her solid middle game. Advantage: Lindskee
So it depends on Jan being able to step up & keep up with Lindsay. At this rate, I think it'll happen and Pixskee Stix become the first all ladies team to win the chalice.
Good luck to everyone out there and remember EVERY BALL MATTERS.
[Editor's Note: Great write-up… skee you all Thursday!]