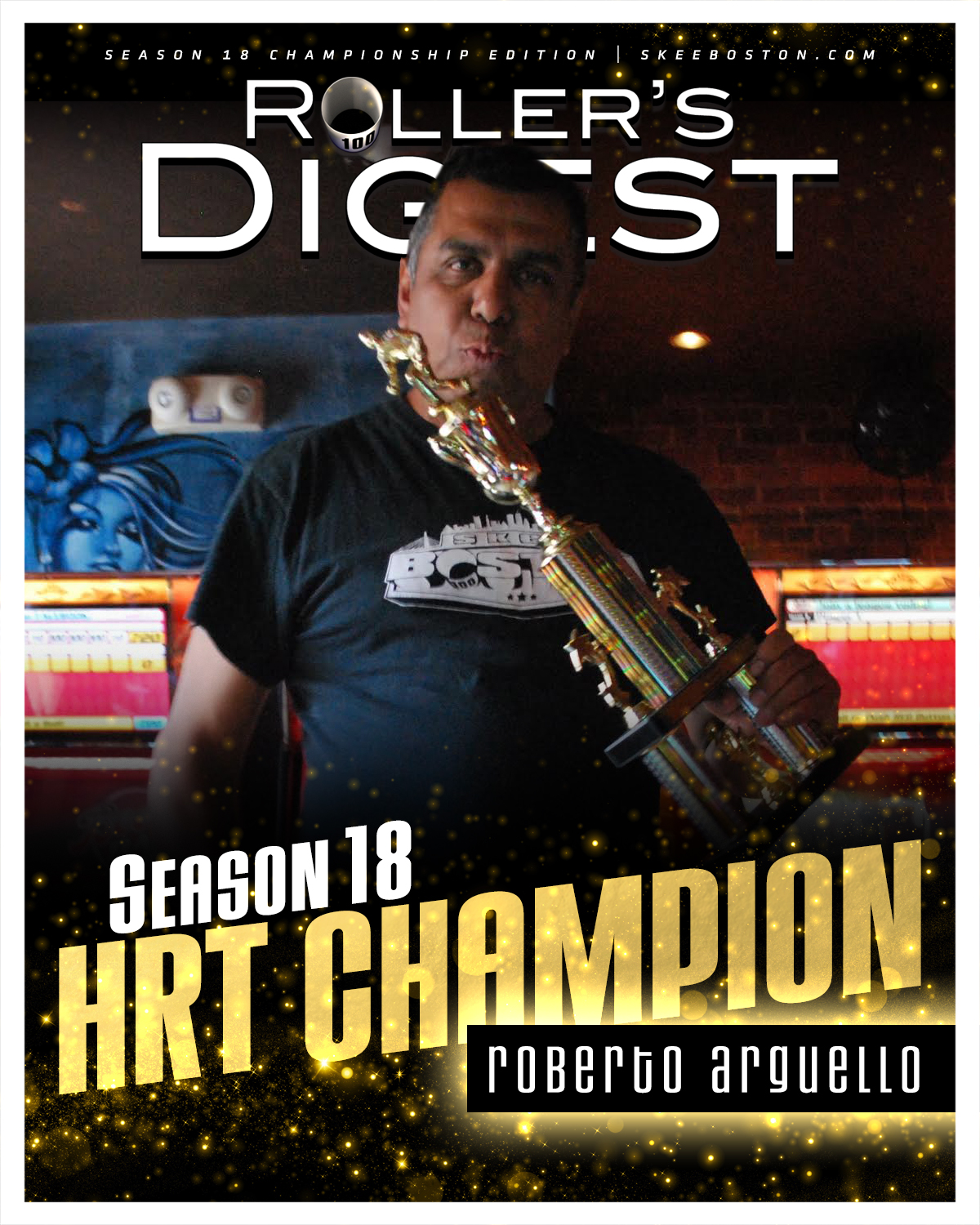 Season 18 HRT Champion
Robo had a day that will go down in SkeeBOSTON history. But before we talk about his historic Super Saturday, let me provide you with a little history. Robo joined the league over 4 years ago… all the way back in Season 6. He put up a very respectable 288 in his rookskee season and showed potential right out of the gate. I'm always asked by rookskees what a good score is in their first season. My answer never changes… if you can roll a 275 you are doing great. Ignore the hundreds and focus on that 40 hole. Once you master the 40, everything else will fall into place.
Guess how many hundos Robo hit in his first season? Zero. Guess how many hundos Robo hit in his 5th season? Seven. Yes, he flirted with some hundos in between but his score reflected that. He hovered around 300 until his 5th season when he broke through. Robo may have only hit 7 hundos, but he also hit 11 combos and one 50-streak. He mastered the 40 and was well on his way to mastering the 50. The foundation was built.
There are rookskees that come into the league rolling for hundos right out of the gate. But, how many of them build a foundation needed to survive an HRT? The HRT is about strategy, a little luck, and most importantly about being able to knock down a 40 when you need it.
So while many people were surprised Robo was the Season 18 HRT champion, I saw it coming. If you can roll up the middle you can be one of the best skeeballers in the league. And to top things off, he led his team to the Chalice as well! Derek Morgan and Brian Aldridge are the only two people to have previously pulled off this feat (and maybe Scott, but it's not confirmed 😉 ). Not bad company!