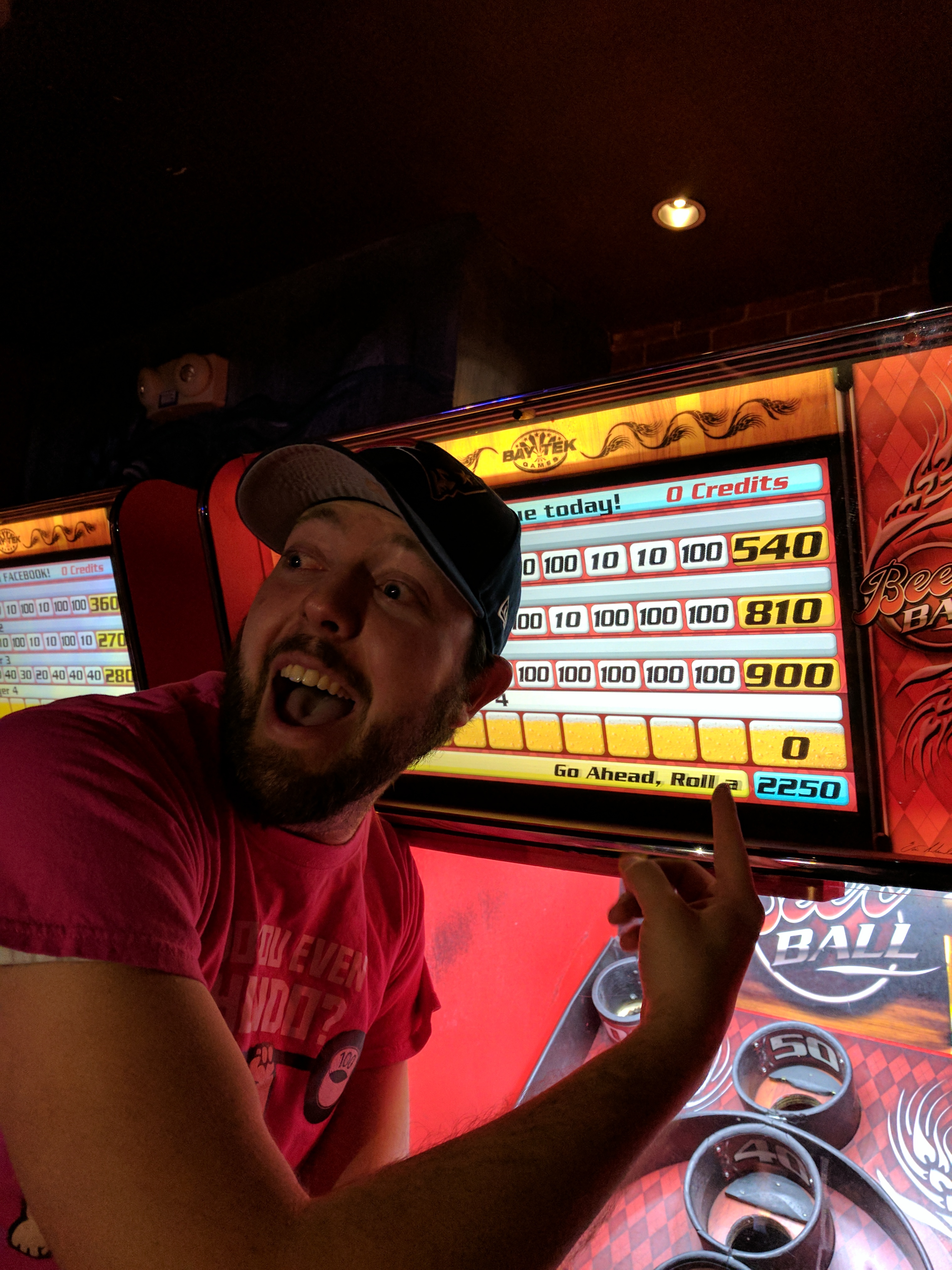 Season 17 High Rollers Report – Before I get to the report, let me recap last night. Whoa. Just whoa. The #2 seed fell in the first round, the #3 seed fell in the second, and Ryan dropped a 900 in the third round to take out the #1 seed. Crazy crazy night. [Editor's Note: Each season I handpick one of the veterans to write the High Rollers Report. The report is a breakdown of the individual match-ups on Super Saturday and its sole purpose is to provide a little entertainment the day before. If he/she takes shots or jabs at you it means they like you. It's all in good fun. As always, the guest writer has been granted anonymity. So without further ado, I bring to you the Season 17 High Rollers Report. ]
Well, well, well, It is about TIME!!! (I whipped up these picks in 5 minutes). There has been a TON of smack talk all skeeson about who will out-roll who. But guess what? None of that will matter if you can't bring it on Super Saturday. No one remembers the regular season. They remember the championships. Second place is the first loser. So make sure you bring your A game and have some ice/alcohol flowing through your veins. It's time to play for keeps. Enough of an intro, let the picks begin!
Wild Card
Duke told me not to keep this short and sweet and not to break down the WCT. Instead I'll toss out a couple names to watch out for. I'm talking to you Caroline, Chelsea and Hillary. Sorry guys, you don't stand a chance.
The Patrione Bracket [Editor's Note: Is that Pat and Dionne mixed?]
This bracket is loaded. And talk about sleepers everywhere. Former teammates Eric and Ray in the 2nd round with the winner taking on Patrione (sorry Duke, new nickname) [Editor's Note: it's Alan]. Kevin and Chuck on a collision course with Kevin rolling enfuego right now. As much as I want to pick an underdog, Pat and Chuck always seem to find their way through these days. I'm taking Pat, he's too good. [Editor's Note: I don't know if I can remember a final four without Chuck or Pat. Tough bracket for sure. I'm riding with Chuck as much as it pains me.]
I'm Bad at Math
I will have my eyes on skeemates Jen and Max in the first round. This bracket has potential but ultimately Moody will get taken out by Jerry and Bri-Guy will slide by Joe [Editor's Note: No love for Ryan huh?]. Jerry and Brian will go 3 frames but ultimately Jerry will screw up his math and Brian will advance. [Editor's Note: I want to see BOJ again. Jerry. Jerry.]
Mr. Red Bull
There are heavy hitters in this bracket. Pinball and the Baker look like sure picks but not so fast my friend. I'm picking Cory and Jan to advance… and Jan to move on to her first Final Four. [Editor's Note: Bold move cotton. I'll take Bri-guy]
The Water Fountain
Ben has been enfuego this season. He's put in his dues in the league and now is his time to break through. The winner of Devin and Nick will give him a run for his money in the Elite 8, but Ben is on a mission this season. [Editor's Note: Short and sweet. I like it. What's up with your enfuego obsession?]
Final Four
Pat vs Brian – I think the real match-up here is Liz versus Dionne. I'm not sure Pat will have any hall passes left by the time this match takes place. Pat is a no show just like Dionne on girls night. Brian advances via forfeit. [Editor's Note: That would be hilarious but who predicts that!?]
Jan vs Ben – Best friends and enemies all in one. Jan will put up a fight but Ben is on a mission and advances in two rounds.
Finals
B&B – The finals are without a doubt going 5 games. You already know who I'm picking here. Ben is enfuego and he's taking home hardware. Prove me wrong.
Season 17 High Roller Report