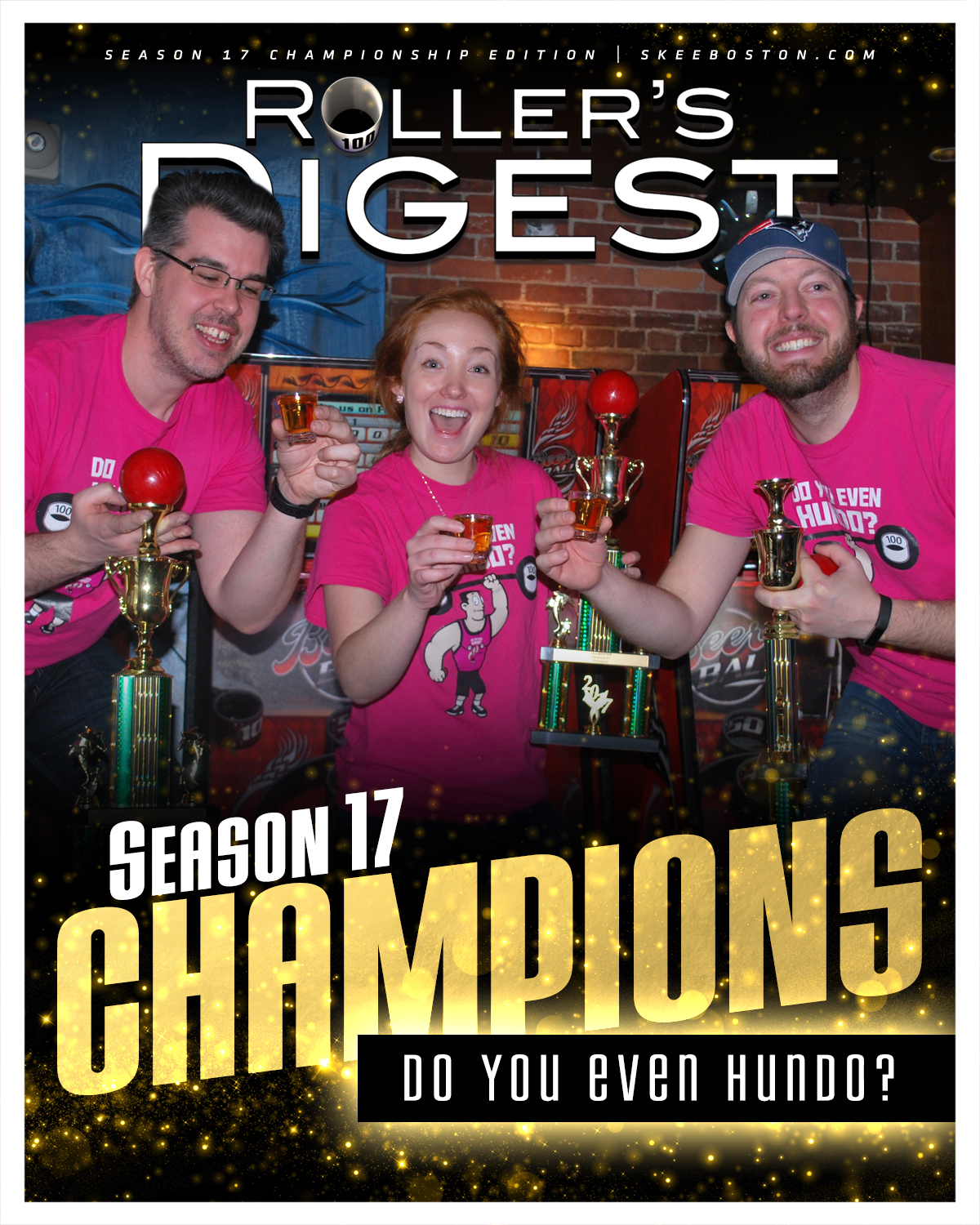 Season 17 Champions – Last season playoffs were as good as I can remember. For the first time ever, the ping pong balls fell so that the 6:30pm winners all stayed on the same lane. Whoever designed this tournament was genius ;). The first round winners essentially get a 10 frame warm up before playing a top seed. And as soon as those ping balls fell I knew there were about to be fireworks.
The #2 and #3 seeds were knocked out early and the #1 seed also fell a round later. As I always say, it's all about who gets hot at the right time. And boy did Ryan and Hillary get hot. Ryan dropped the 3rd ever perfect 900 in the playoffs (Chris Martin and Mendes also pulled it off). Then there was Hillary. Maybe the most excited champion I've ever seen. Hillary knocked down more hundos in the playoffs than she did all season combined! I thought Eric's team had a good chance, but in the end Scott's farewell tour got cut short. Eric jinxed it with his 3-peat shirts. Guess those got donated to goodwill.
In the end, Do You Even Hundo ran away with it.