Season 13 – Week 1 Picks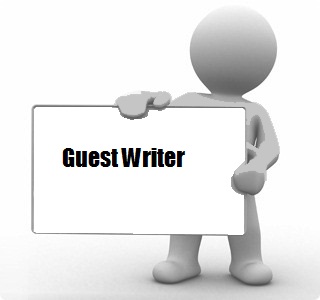 A new season brings a new ghost writer and this season he or she will be making weekly picks. Get your teams name picked this week, otherwise I'm going to let the Ghost Writer choose your name next week.
6:30 Matches
Smooth vs. Skeetastics – Lots of estrogen in the first matchup of skeeson 13, could be a long night for David. I like team names without "skee" in them. Soooo Smooth. Like a hardwood floor.
Roofskeed vs. Team ex-Foxon – Possibly the best matchup of week 1. Mr. & Mrs. Foxon are now married, so it will be interesting to see how that affects their game, along with taking a skeeson off and recently returning from their honeymoon. I'll take the other married couple, in spite of Polischoke, in a close one.
Boogskee Nights vs. Brewskee – A classic chicks versus dicks matchup. Not sure I can pick against a team with a guy named "Butters" though.
7:30 Matches
Team Jan vs. It Ain't Easy Being Skeezy – Two teams reuniting and trying to recreate some skeeson 11 magic. Edge goes to Skeezy with hundos hard to come by on lane 1.
Why so Skeerious? vs. Hundos for Marnskee – Another former team in Skeerious back in the mix. Going to be tough for Marnskee to win with just Mike Pagnotta on the roster right now and high roller Nick back in the mix. [Editor's Note: I'm just too lazy to fill in Ryan and Brian… but they are all returning from season 11.]
Team Hollister vs. Beer! – Similar to the matchup above, I see Beer! in a landslide unless Kelly has two skeemates she's keeping under wraps that we don't know about. [Editor's Note: breaking news… Beers' out tonight. Kelly's team wins as long as they show up!]
8:30 Matches
I Can't Believe its Not Gutter vs. Bad News Bearskees – Some great team names here and some seasoned vets on both teams. Bad News Bears was one of my favorite movies growing up; I like the ladies in yellow.
Single White Skeemales vs. Team WongSong – Girls just wanna have fun in this matchup. But what is Team WongSong, that can't be a skeerious team name, can it?!? Steph Burgess is a top ten roller and will carry her WongSong skeemates in this one. [Editor's Note: Not so fast my friend. Word on the street is that the Single White Skeemales lined up a nice sub to compete w/ Burgess tonight ;).]
Skeesy Pizza vs. Team Joe – Am I the only one that doesn't get Skeesy Pizza? [Editor's Note: Ev actually butchered the name. It's Skeese Pizza. But I don't get it either.] Either way, the Skeesy ladies will have their hands full with Team Joe and the triumphant return of Tom in this matchup. [Editor's Note:Boom! Welcome back Tom]
9:30 Matches
Team Scott vs. Who's Your Daddy – Too Hottie and his two rookskees take on the defending champs. Ted will be Smash(-ed) by about 8:30, but his team will still show the newcomers a thing or two about skeeball.
Team Max vs. Skee Cows – Does anyone else think of Max Headroom when they think of Max? Put blond hair on the dude and he's a dead ringer. Unfortunately that won't help his team tonight, JP & the ladies roll in this one (pun intended).
Trickskee Little Hobbits vs. Clearly We're Not Golfers – Trickskee gets the band back together and Golfers walk into the defending HRT champ in Pat on week 1. Unfortunately no mulligans for the Golfers tonight.
10:30 Matches
Skeeing is Believing vs. Whiskee Dicks – Lots of reunions happen this skeeson as Skeeing gets the band back together. Assuming Mendes shows up, Whiskee will be living up to their name and feeling a little limp tonight.
Skeetahds vs. Team Dawson – All I can think of is "Everything is Dawson" from last skeeson. Because that song is now stuck in my head I'm going with Skeetahds (even though it's possibly my least favorite team name in SkeeBoston).
Snakes on a Lane vs. 2BAAD – Great matchup to close the night with a battle on lane 3. What does the new 2BAAD acronym stand for now that it's a team of three dudes? Is Nate really a doll? Discuss among yourselves. Snakes in a close one.
Good stuff this week. Next week I'm going to toss in a little twist that will make the picks a little more interesting. Skee you all tonight!