Season 10 HRT Champion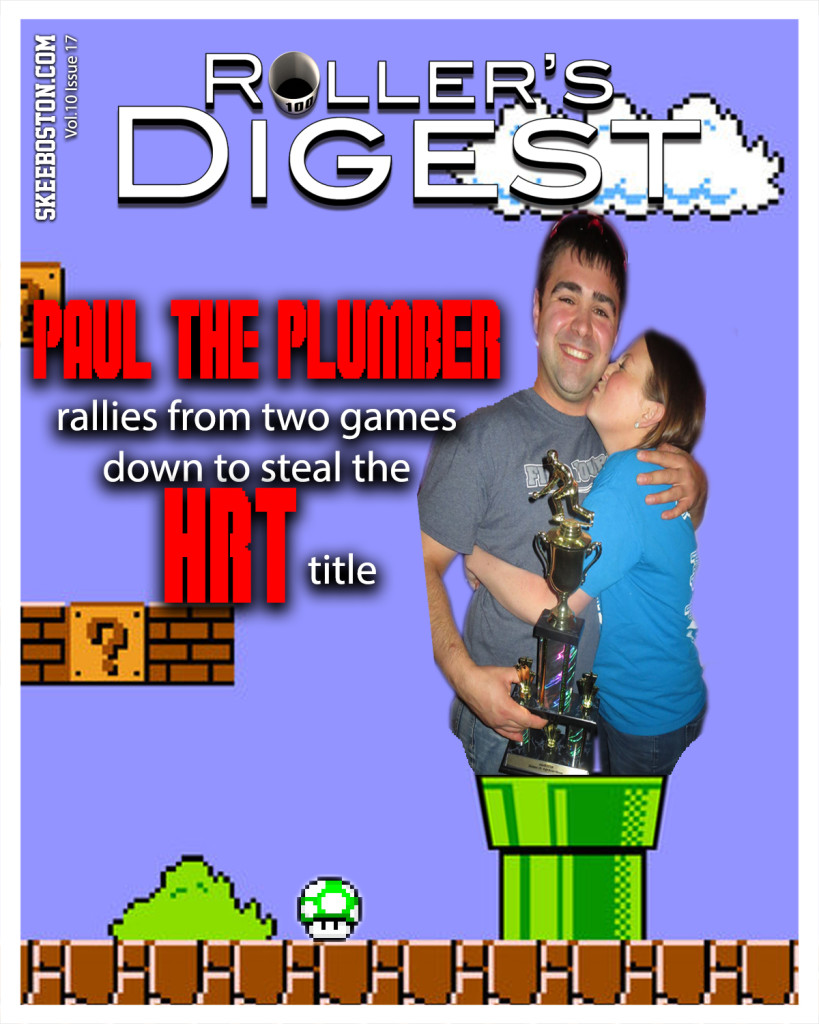 Season 10 HRT Champion – Well the ghost writer nailed this one right on the head. For the first time in 10 skeesons there was not a jinx. Paul always ups his game on Super Saturday and this year was no different. He found the perfect mix of PBR and skeeball and breezed through the bracket until the finals. In the finals he matched up with Patty Cakes, arguably Boston's best roller. Patty Cakes has made deep runs in the last couple HRT's but always seems to fall one ball short somewhere along the way.
As most of you know the finals in the HRT switch to a best of 5 and lanes alternate each match. And there always seems to be one underdog playing against one of the top rollers in the league. So as you can imagine the crowd is pretty lopsided pulling for the underdog, this year Paul.
So Patty Cakes jumped out to a 2-0 lead and everyone thought Paul was the next Robyn/Czar… making a crazy run and coming up one match short. But the 3rd game Paul nailed a hundo to stay alive, cutting the lead to 2-1. He led off the 4th game and rolled a 36. Surely Pat would crush a 36… but a couple balls rimmed out into the 10 including the last ball. 2-2 and both still had a hundo frame. So Paul leads things off with a 54. I should have mentioned this took place on lane 3… the lane Patty Cakes rolled a Perfect 900 on. Patty Cakes rolls 54's in his sleep and sure enough he hit 3 of the first 4. Instead of sticking with the hundo, he took the safer route and went up the middle (via bank) for the 50. But instead of 50's he started hitting tens. Two balls left and all he needs is a 30 to win the HRT. The 8th ball lips out of the 40 into the 20. Down 10, one ball left needing anything in the middle to win it. Patty Cakes rolled the 9th ball towards the 40, and just as everyone started to turn, it toilet bowled around the 40, hit the 30, the 20, the 10 and then went into the ZERO! The crowd erupted as Patty Cakes stood there in disbelieve. Just when I didn't think a finish could be any crazier, a ZERO gets rolled on the last ball. I'm still in shock. 99 out of 100 times that ball goes into one of the holes or spits back for a refund.
Paul survived and became the Season 10 HRT Champion!