Sam Joins the 400 Club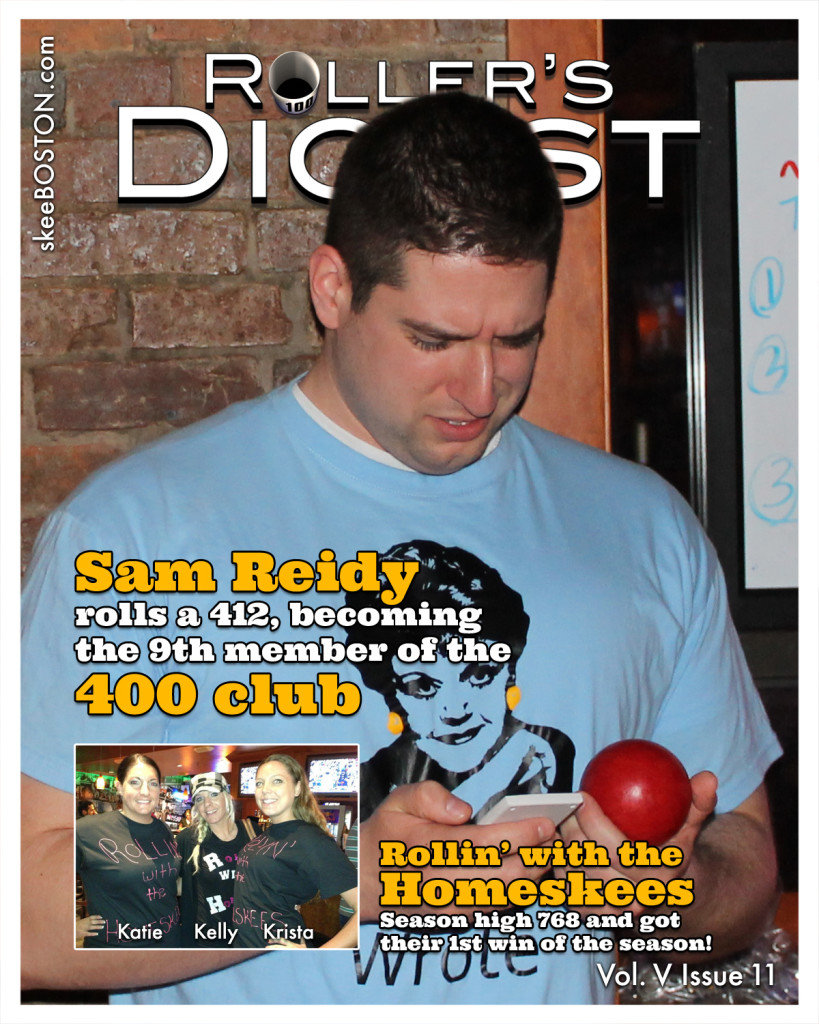 Sam joins the 400 Club, one week after falling 3 points short, rolling a 412 in Week 6.  A lot of people don't release how hard it actually is to accomplish.  Only the best of the best break the 400 mark.  There are only 9 people who have averaged over a 400 for an entire game.  Basically you need to be knocking down your hundos.  Well… unless your name is Chuck Rogers, who is the only skeeBOSTON roller to ever break 400 up the middle.  Either way, it's not easy.
Rollin' with the Homeskees rolled a season high 768 and got their first win of the season!  Next stop, 800.