Run D.M.Skee Break 1000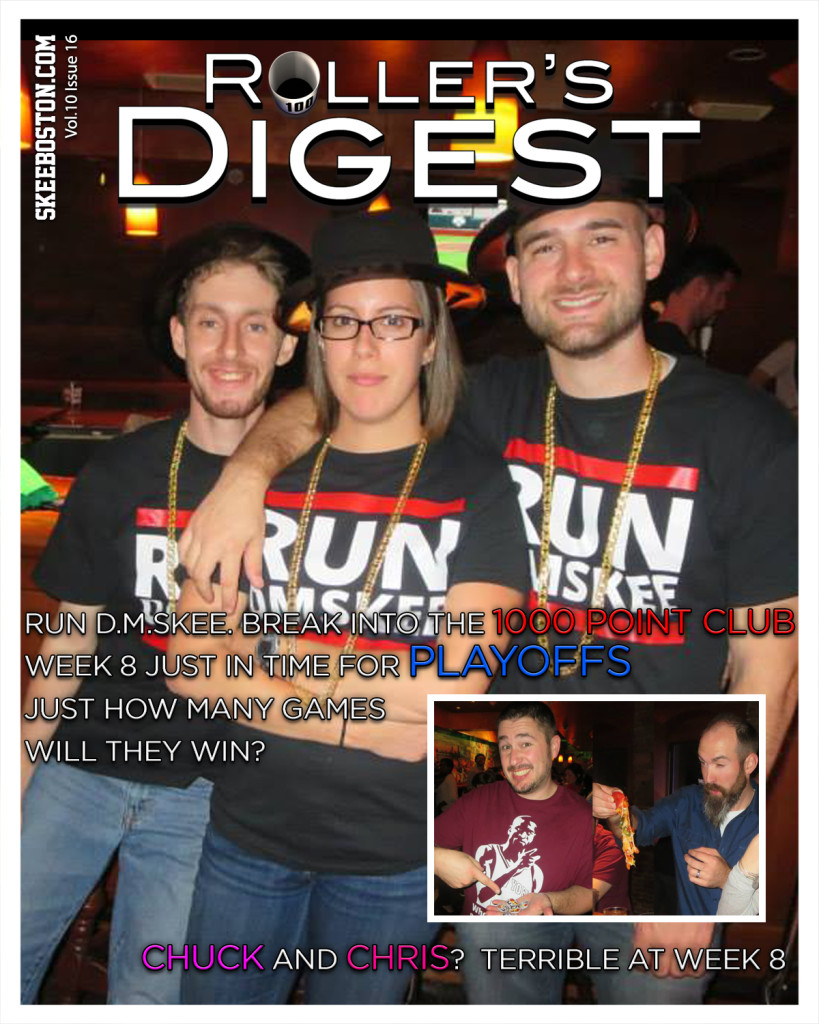 Run D.M.Skee Break 1000 – I called these guys out last week and boy did they ever respond. This was one of my sleeper teams again this season, but Kevin hit the sophomore slump. If they replicate week 8 tomorrow, we will see an upset and I will love every minute of it!
What happened to Chris and Chuck last week? Trending the wrong direction.