Rookskee's Battle it Out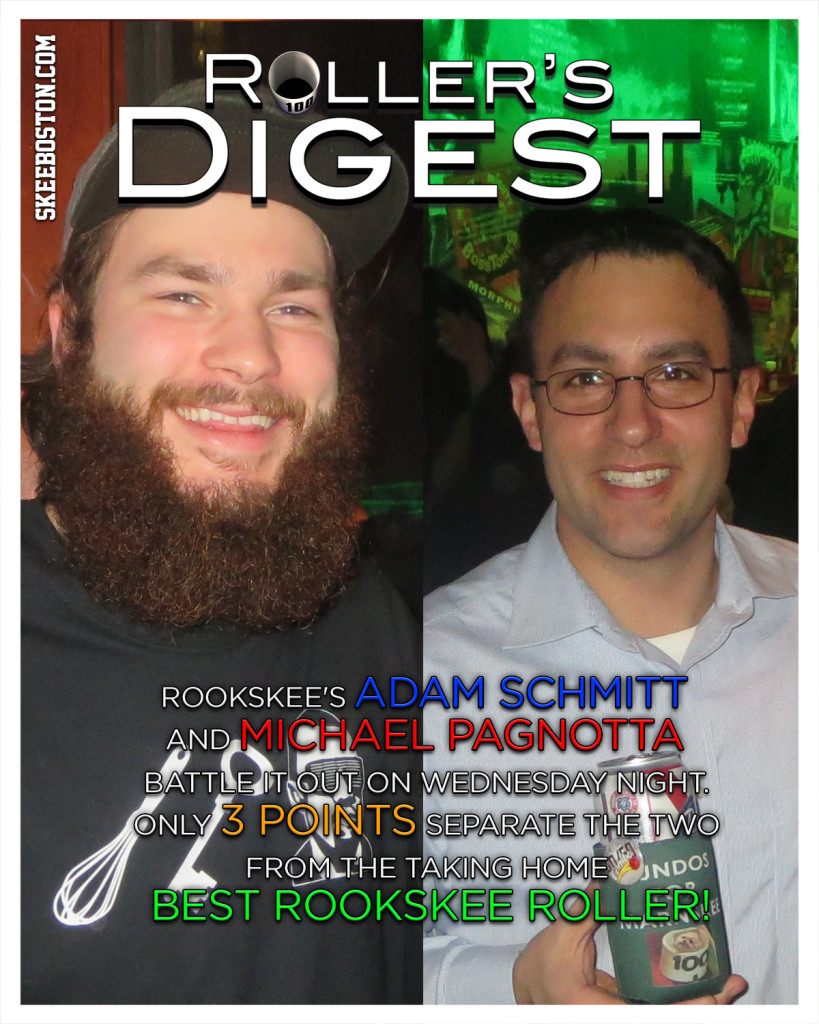 Rookskee's Battle it Out – We have a little chess match on our hands on Wednesday night. Both Mike and Adam are averaging over 320 for the skeeson and find themselves in a race for Rookskee of the Year. Adam attempted to put a little separation between the two with a 371 in Week 4, but Mike responded last week with a 370 to close the gap. With three weeks left this race could literally come down to a hundo on the 10th frame in Week 8!
I hope the scheduling gods make this match-up happen (hint hint Everett!).