Pretender to Contender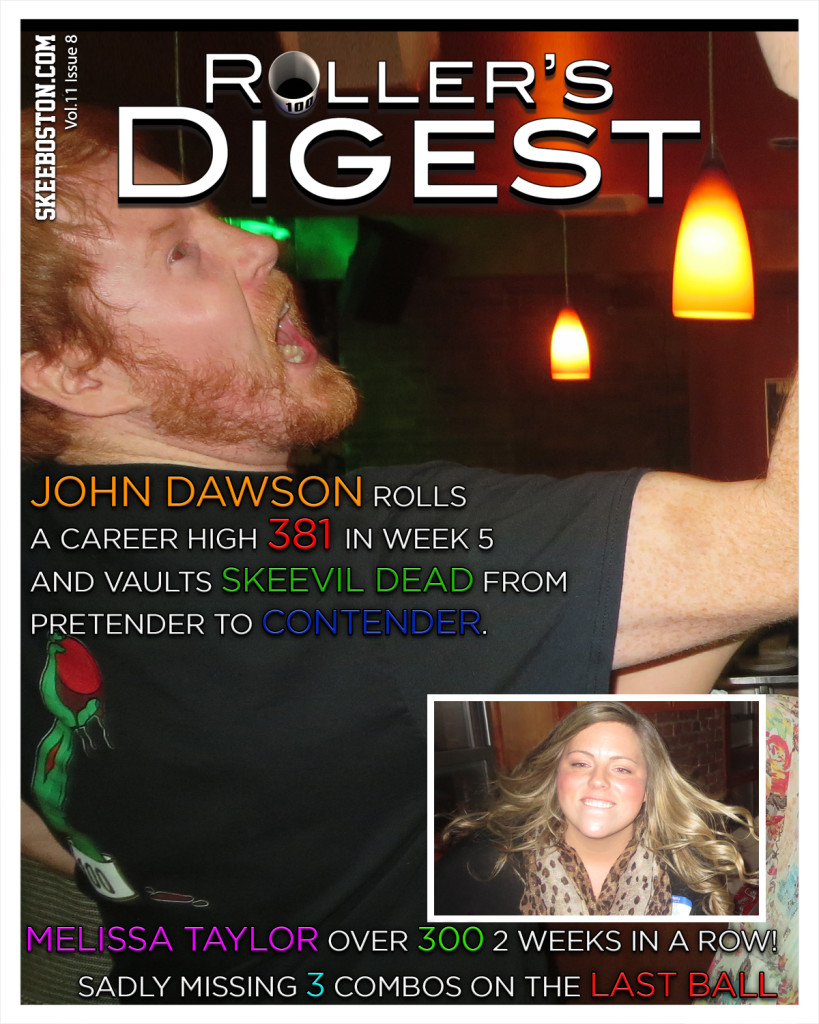 Pretender to Contender – A little off skeeson acquisition has started to work out very nicely for Skeevil Dead. Not having a 3rd roller was about all Skeevil Dead was known for until this off-skeeson. Coozie joined the squat and they have hit the ground rolling (see what I did there?) ever since. If Dawson can put up scores like he did last week they are going to make some noise come playoff time.
Melissa finally found her combo (well almost… sorry I couldn't resist) and broke 300 for the second straight week!