Playing Skeeball Outside of SkeeBOSTON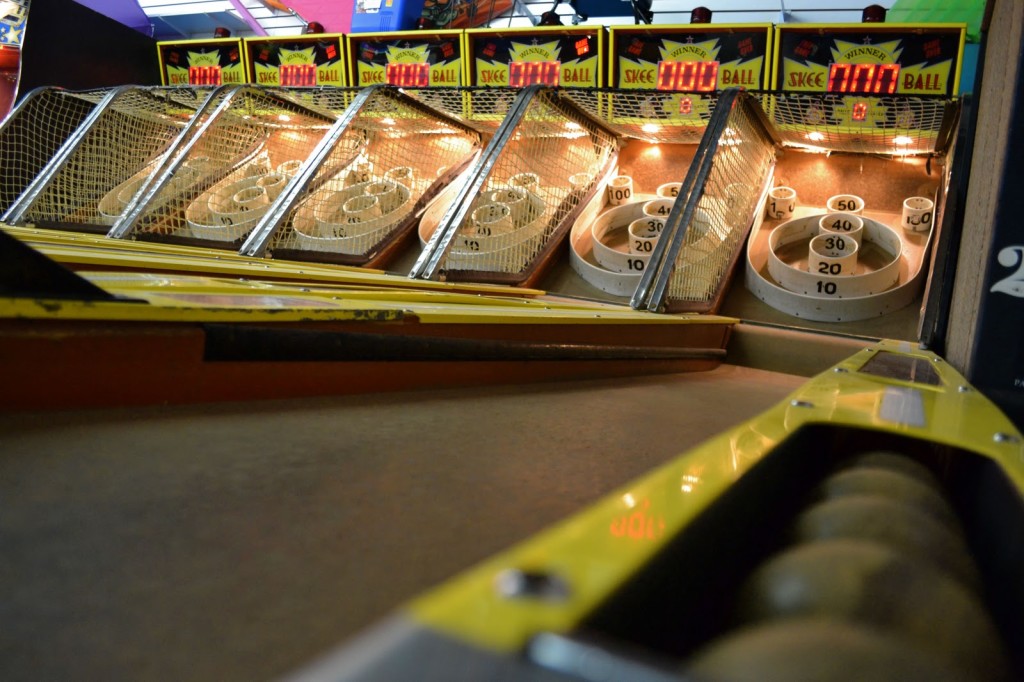 Playing Skeeball Outside of SkeeBOSTON – I have heard stories of many of you finding skeeball machines while on vacation and even receive pictures of high scores from time to time. So here's the deal, we have created a new page call Skee Around the World. If you run into a skeeball machine, or seek one out while on vacation, snap a picture of you and your high score. We will add you to the Skee Around the World Wall of Fame and maybe even write up a post about how you rolled.
I posted a picture from an arcade I found in Maui, HI, taken a couple years ago. If you have never played on the old school machines, let's just say the hundos are as easy as the beer ball machines. Trust me. 520 was the best I could get a picture of, but I did knock down a 630 at one point.
Jenn "The Shed" Foxon and Paul The Plumber happened to find a skeeball machine up in Old Orchard Beach, Maine, over the summer. From the looks of things, it looks like Shed hit the jackpot a couple times!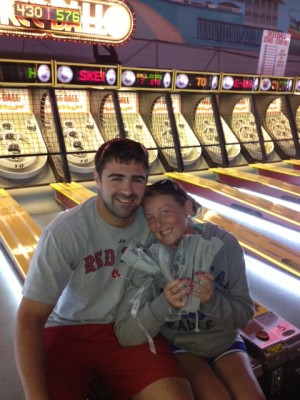 Shed said her high score as a 630. I wonder how many bouncy balls they won!?
Playing Skeeball Outside of SkeeBOSTON