Paul Robo and Matt Join 400 Club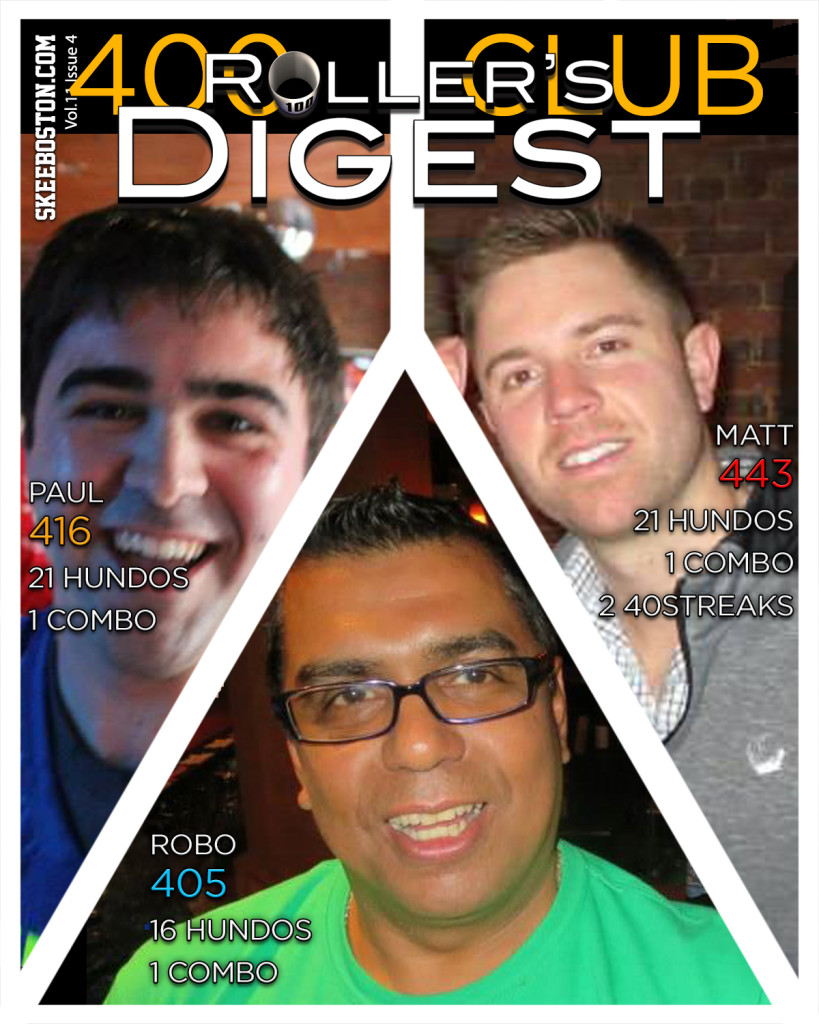 Paul Robo and Matt Join 400 Club – Week 3 was wild. Scores are way up this season and I'm not really sure why! After falling a point or two short in previous attempts Robo finally knocked down enough hundos to join the 400 club. If him or Pat can rub a little coaching off on Dionne, this could be their season.
I'm actually surprised to see Paul on this list. First time? I'm pretty sure he broke 400 in a playoff game. The kid is starting to rack up the trophies and the 400 Club is just another notch on his belt.
The 400 I didn't see coming was Matt's. Not that I didn't think he could break 400, because he has been close a couple times, but the fact that he destroyed it with a 443 is incredible. 443 ties Coozie (who rolled it two weeks ago) for the highest first time 400 Club score in skeeBOSTON history. Imagine if he didn't take every summer skeeson off.
Paul Robo and Matt Join 400 Club