M&M's Making it Rain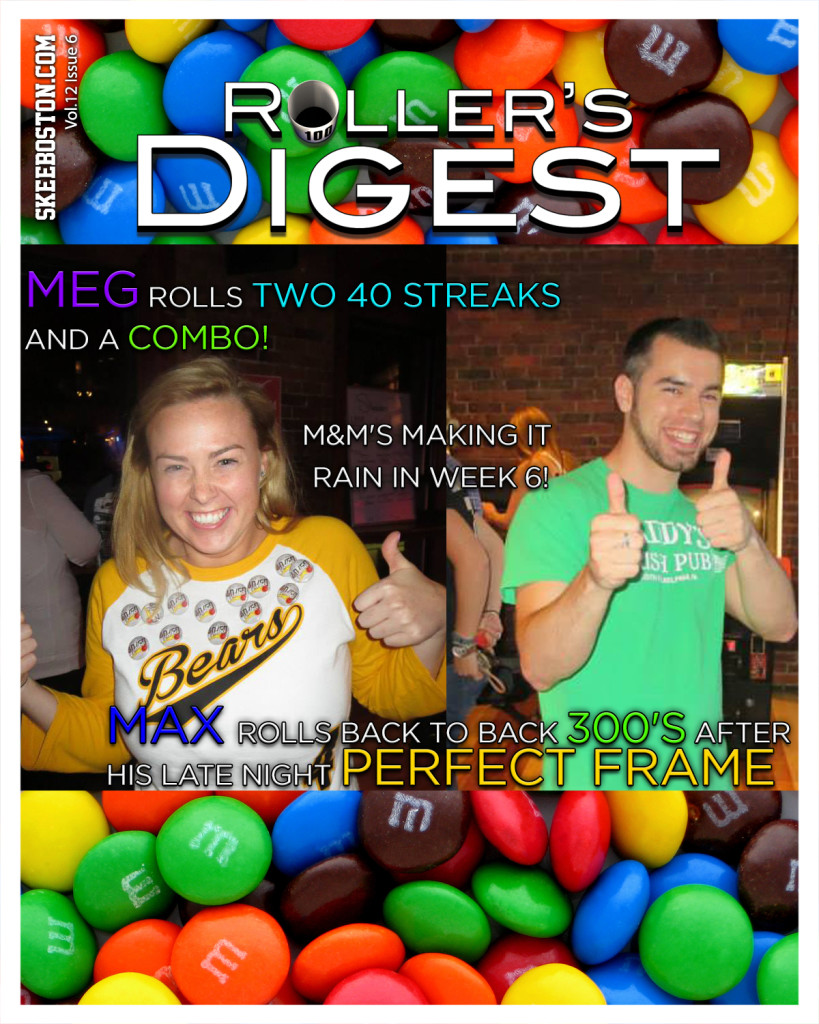 M&M's Making it Rain – If you name started with an M in Week 6, odds are you were making it rain. Meg kicked things off early in the night with two 40 streaks and a combo. Can Meg kick start another playoff run for the Bad News Bearskees?
Later in the night Max broke 300 for the second straight week. Ever since his 900 he's been on fire. I've already started to hear rumblings about Max being one of the top free agents next season. Hold your horses people… the playoffs are next week!