Lynyrd Skeenyrd Making Playoff Run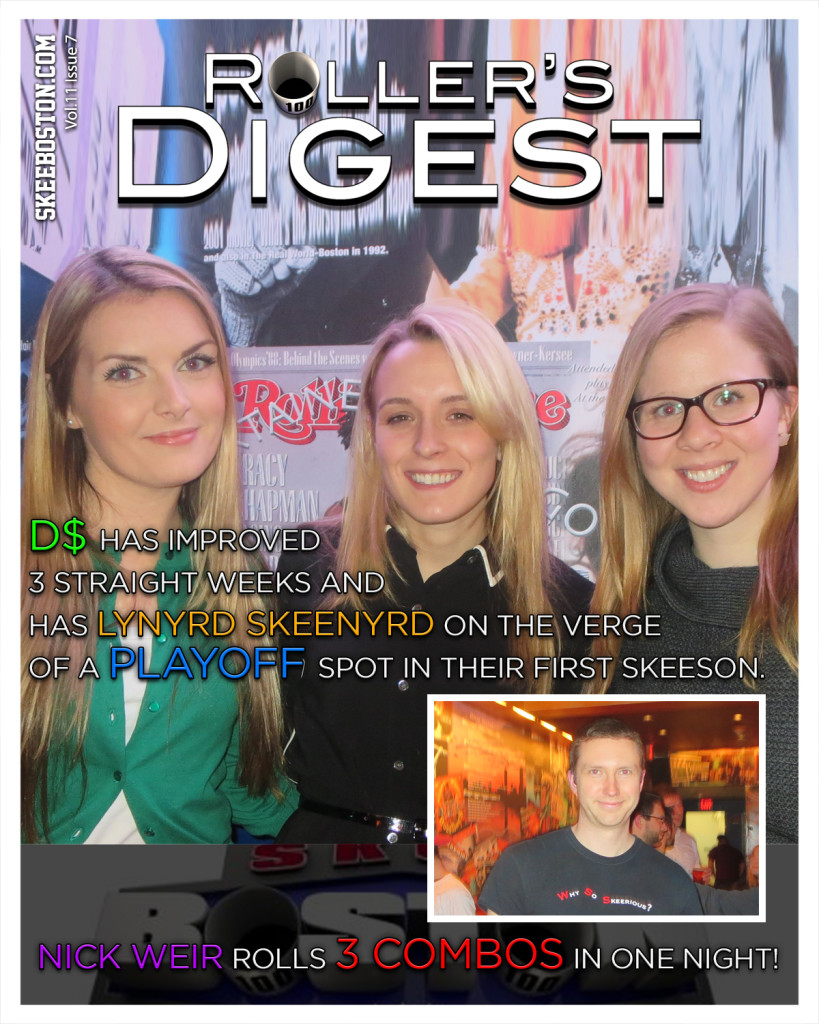 Lynyrd Skeenyrd Making Playoff Run – Lynard Skeenyrd have put in a couple late nights of free skee and it's really starting to show in their scores. But before I give them anymore praise, let me rewind a few weeks and tell you how I knew these girls were going to be awesome before I even met them. This is the first ever email I received:
Dear Awesome Skeeball Ringleader,

My friend and I are skeeball enthusiasts but we are a bit out of practice. Do we need to pre-qualify to participate in the free skeeball event next Thursday?

Thanks!
Deirdre "D-Money" Maloney and Liz "It's all Good" Osgood
I mean after reading that email, who wouldn't think they were going to be amazing!? These types of emails and rollers only come around every so often and let me just say we are glad to have them! So like I was saying, it's no surprise that these ladies are starting to find that 40 on the lanes. I'm rooting for them.
PS – Hi Nick! Nice rolling in Week 4.
Lynyrd Skeenyrd Making Playoff Run