Joe Stromer Joins the 400 Club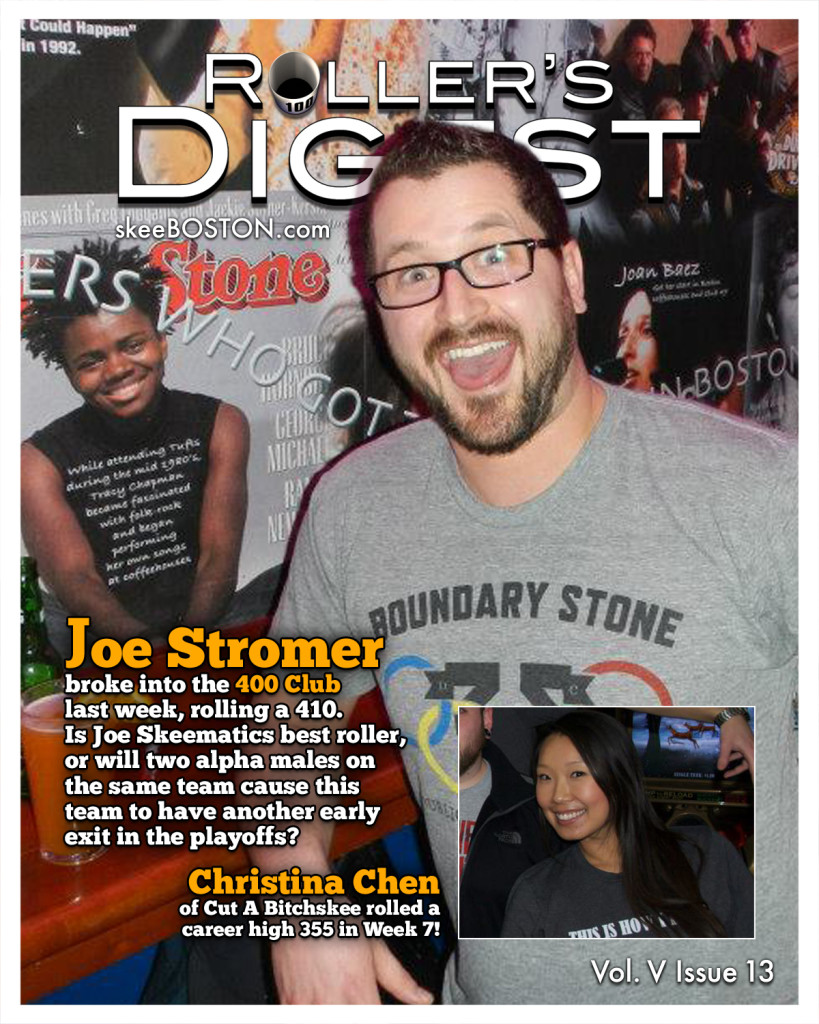 Joe Stromer Joins the 400 Club, knocking down a 410 and solidifying his place among skeeBOSTON's best rollers.  It is always the tail of two teams with Skeematcis.  Half the team shows up for the regular season and half the team shows up for the playoffs. There are only 3 people on the team, so I'm not too sure how exactly that works.  Anyways, I'm not a big fan of the later, because if you don't play like a champion all season long you usually aren't going to be the champion when all is said and done.  That being said, these guys have proven each season that they are a legitimate contender and this could be the season they return to the podium.
Don't look now, but Christina Chen of Cut A Bitchskee rolled a career high 355 in Week 7!  Has The Baker been holding private lessons at Crossroads?
Joe Stromer Joins the 400 Club