Jenn Rolls The Perfect Game of Skeeball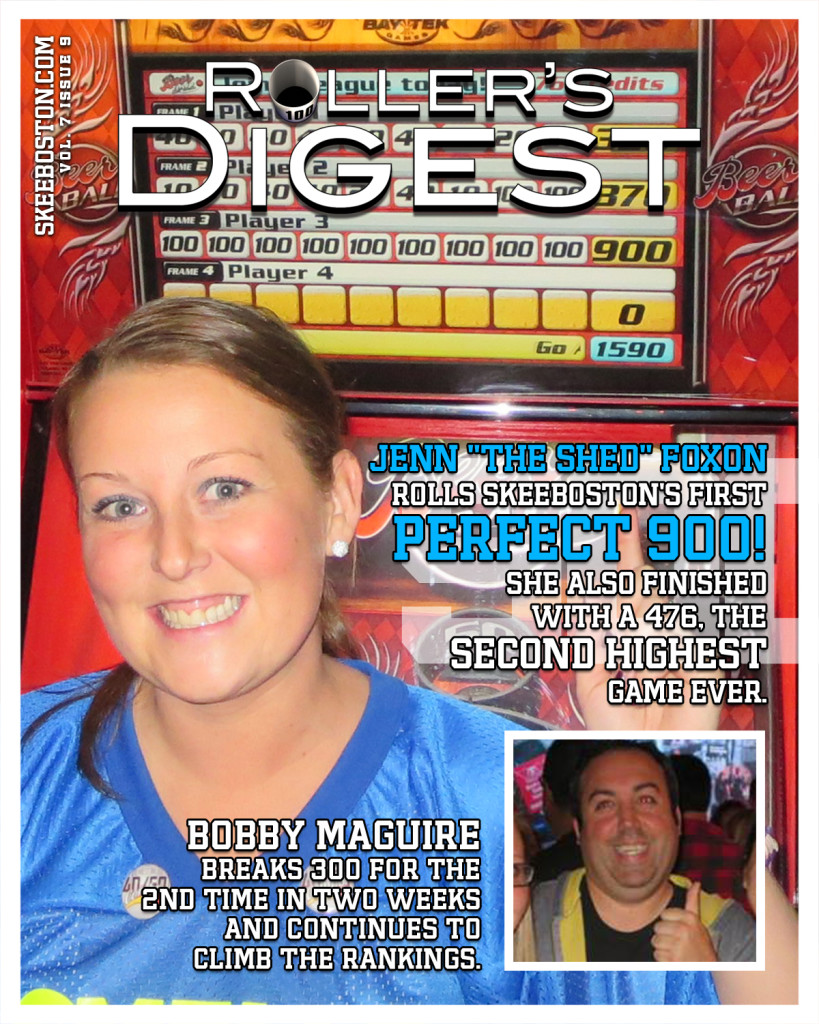 Jenn Rolls The Perfect Game of Skeeball – She(d) did it! Nine out of nine hundos. The Perfect 900. SkeeBOSTON's first EVER perfect game (and the 1st ever female roller to knock down a 900 of all time). Jenn "The Shed" Foxon is the best female roller in the world. There isn't even a close 2nd, sorry Ichiro!
Last Wednesday Jenn got in the zone and went off. A perfect game, 27 hundos, and a 476 to push her team into 1st place on Wednesdays. Not to mention, 4 straight weeks of 400+ scores. So much for the Chuck vs. Shed comparisons. Say hello to Boston's BEST skeeballer. The stats don't lie!
Shed isn't the only one HOT on Wednesdays, Bobby Maguire has rolled a 300+ in two straight weeks and has his eyes set on the most improved skeeball of the season.
Jenn Rolls The Perfect Game of Skeeball