Jay-Jay Joins the 400 Club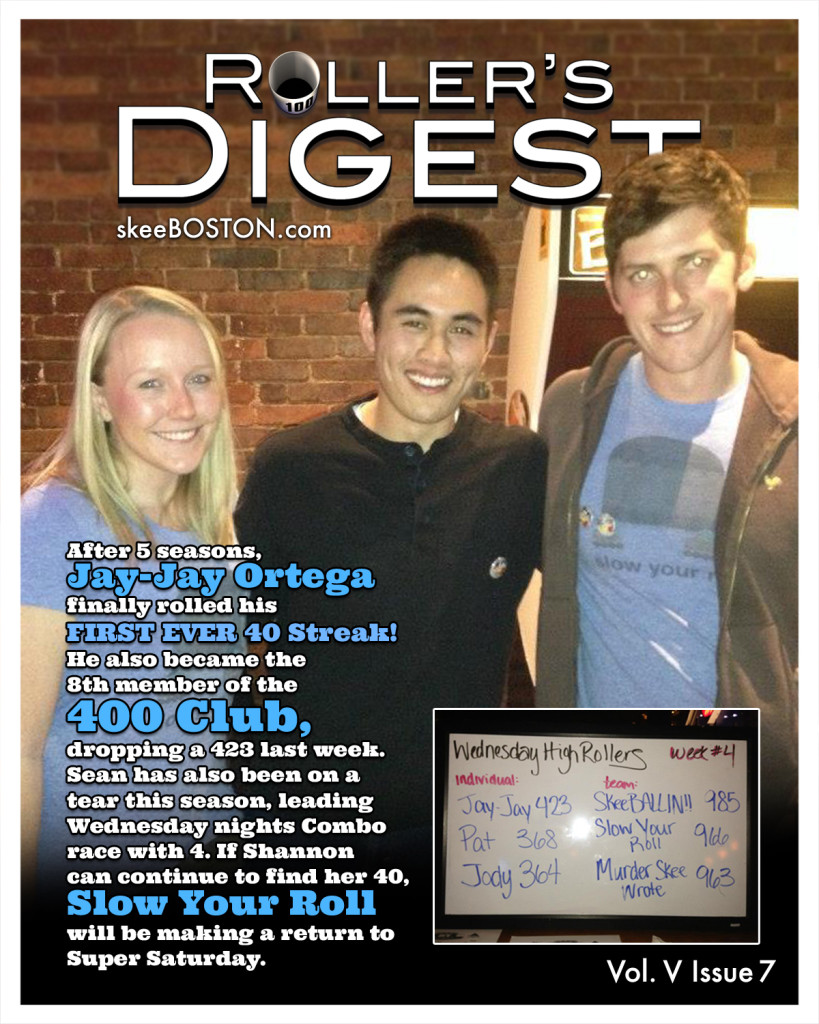 Jay-Jay joins the 400 Club, rolling a personal best 423 and leading Slow Your Roll to 2nd place last week.  Some of you might not know it, but Jay-Jay actually rolled a 413 during the playoffs last season (it's too bad the 400 club is for the regular season only).  Jay-Jay has been up and down this season, but the hundos were falling last week (as well as a 40 streak) and he became the 8th person to enter the 400 club.
Sean is actually the most consistent roller on the squad, leading Wednesday night with 4 combos.  With Shannon starting to find her 40 again, Slow You Roll is gearing up for another run at the Champions Chalice.
Jay-Jay Joins the 400 Club