Jan Takes the League By Storm Week 1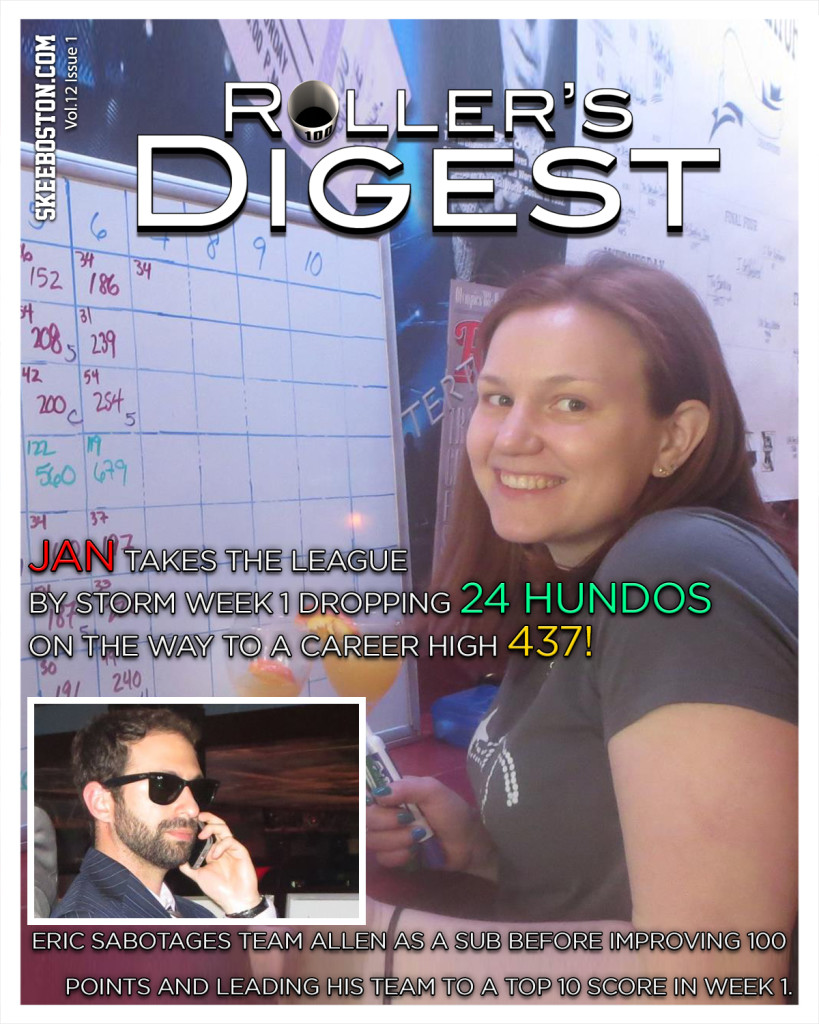 Jan Takes the League By Storm Week 1 – It was no secret that Jan drafted one of the top teams to be this skeeson, but I never saw an 1100 coming from ANYONE… and especially not Week 1. Jan dropped a career high 437 and led her team to most likely the highest team score of the skeeson. I'm taking the under all day on that one.
In case anyone missed the draft, Eric showed up in a full suit and hasn't stopped skeeming since! In Week 1 he talked Lindsay into subbing for her team, then managed to tank and sabotage Team Allen before improving 100 points for his teams match later in the night. Pretty sure Eric is still sleeping on the couch!
Jan Takes the League By Storm Week 1