The Home Stretch – Season 8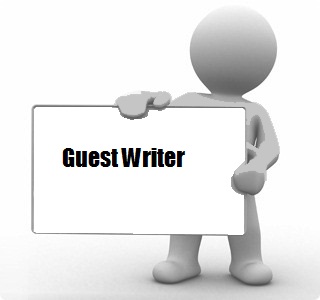 The Home Stretch
Six weeks in the books, two more to go. As we come down the home stretch in skeeson 8, it's time for
individuals and teams to shore up those rankings and make a push for the playoffs and Super Saturday VIII.
On Wednesday, #Lane2SuperTeam (aka Skee Wee Hermans) have an 84 point lead over SkeeBallin. With two remaining matches on lanes 2 and 3, #Lane2SuperTeam is clearly in the driver's seat at this point and SkeeBallin will have to hope for another meltdown from the leaders in week 8 on lane 3. I'd love to see these two teams meet this skeeson, but that matchup will have to wait until Super Saturday assuming both teams can get there (which I don't think they will). [Editor's Note: The question is which team is losing to Shed?]
The middle of the pack on Wednesday night is tightly grouped with the seven teams currently at 7-13 separated by less than 200 points (What Cheer Skeetop, There is no crying in Skeeball, Let's Get Friskee, Team Soco, Ready Set Roll, Rene Ran-skees, Red Balls). I expect to see a lot of shuffling in these ranks in the next two weeks and Red Balls still has a DNR to make up. Let's Get Friskee is on a roll (skee what I did there?) and getting hot at the right time averaging more than 840 in the past three weeks.
Skeevenge of the Nerds has a 52 point lead over Skeepleus for the team title, and it's going to be one of these teams on top of Thursday night at the end. Lisa "Ichiro" Ogawa has been on fire all season for the Nerds and is making a serious case for MVSkee. I thought Skeepleus would be in the mix this season, but they've surpassed my expectations thus far on the back of strong seasons from veterans Chelsey "Che" Jensen and Tom "Lankskee" Martin, who are both top 10 rollers on Thursday night. The best match of skeeson 8 could very well be this week as Nerds and Skeepleus meet on lane 2 with the top spot up for grabs.
The tightest battle on Thursday is for the last few playoff spots, as teams 13-16 are separated by less than 200 points (Duck DynaSkee, 3 Yellow Men Trillionare Club, Boogskee Nights, It Ain't Easy Being Skeezy). There are still some DNRs from this pack which makes it difficult, but these teams have to bring it in weeks 7-8 to secure a spot in the playoffs. Apparently the new outfits for Duck Dynastee are paying dividends as the ladies averaged 827 over the past three weeks and rolled a season high 843 in week 6 (I still haven't figured out how those girls roll with beards on).
On the individual front, Patrick Bassett of Trickskee Little Hobbits solidified his hold on the Wednesday night MVSkee race with a 425 average in the past two weeks. Defending MVSkee Jenn "The Shed" Foxon still has a DNR to make up, but is going to need a monster three rolls to catch Pat at this point which looks unlikely. All of the remaining individual trophies (40 Streak, 50 Streak, 40/50 Combos, hundos) are up for grabs with nobody holding more than a one pin lead after week 6.
Speaking of 50 Streaks, props to Dimitar Dimitrov of The Good, The Bad, and the Skeezy for his 50 Streak last week and a season high 281. This might be the most unexpected 50 Streak in SkeeBoston history – Dimitar averaged 235 before last week and had never cracked 250 this skeeson. Just goes to show you
the unpredictability of this league!
As mentioned, Thursday night has Lisa Ogawa leading the MVSkee race, but perennial contender Derek "Barfs" Morgan of 3 Yellow Men is nipping at her heels with Joe Stromer of Skeematics Got Roofskeed finding his form in the past few weeks after a slow start to skeeson 8 and a DNR in his back pocket. All
of the individual trophies all still in play, and it's worth noting that second-year man Nick Weir of Why So Skeerious has the only 50 Streak on Thursday night….just one person needs to hit a 50 Streak in the next
two weeks to get a trophy!
And though it's one week early, congrats to Ben Fountain of Skeeing is Believing on joining the 400 club in week 7 (and props for making up a DNR early) with a 421 leading his team to a season high 1043.
Who's HOT
Pat Maguire (Let's Get Friskee), Troy Sargent (Skee Trolls), Lisa Horton (Skeezy Does It), Jimmy Mayshar (I'm Ron JaworSKEE…ESPN), Soley Mason (Skeezy Does It)
Who's NOT
Justin Kennedy (NSA), Brian Aldridge (Skee Wee Hermans), Bobby Maguire (Ready, Set, Roll), Roberto Arguello (Trickskee Little Hobbits), JP Wilson (Skeecows)
With just two weeks left and lots of DNRs on the stat sheet, now is the time to make those up. Looking at the schedule there are numerous opening on both nights in weeks 7-8…don't miss out on the playoffs or Super Saturday because of a DNR.
Also, thanks to the Skee Nerd for the shoutout in week 4. Glad my ranting/raving/statistically insignificant analysis was able to get you out of hibernation for a rare mid-season appearance. Along with the rest of SkeeBoston, we're anxiously awaiting your skeeson 8 playoff predictions.
Best of luck to all of the teams in the final two weeks, it's going to be fun to say the least building up to the playoffs and Super Saturday. Find your forty (or fifty on Thursdays)!
The Home Stretch – Season 8