Half Way Home – Skeeson 8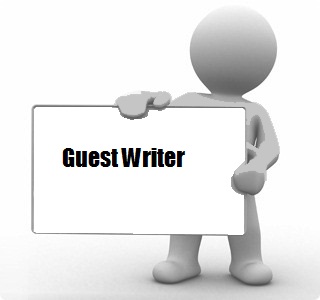 Alright boys and girls, we've hit the halfway point of skeeson 8, time for a quick look back at the first half!
A few rollers and teams have continuously improved their scores each week of skeeson 8….not an easy feat!  Congrats to Skeezy Does It (Wed), It Ain't Easy Being Skeezy (Thurs), and Magnum Skee I (Thurs) on the team side.  On the individual side, Stephanie Burgess (2 Balls & A Doll), Soley Mason (Skeezy Does It), and the husband wife duo of Zach & Heather Ryan (Magnum Skee I) have upped their scores each week.
Keep your eyes on I'm Ron JaworSKEE….ESPN, Wednesday night teams.  This rookie team seems to be finding their form north of the 800 mark and could crack the top four by skeeson end [Editor's Note: These guys are legit].  Speaking of being on fire, John Hunt of Bocskee has cracked the top 10 on Wednesday night and just posted his skeeson-best 358 last week.  With a DNR to make up, he could continue to move up the ranks.
I have a new name for #SuperTeam on Wednesday night (aka SkeeweeHermans).  They are now #Lane2SuperTeam.  In two matches on lane 2 they averaged a ridiculous 1189, and broke the SkeeBOSTON record in week 4 with a stupid 1215.  In their other two matches on lanes 1 and 3, however, they averaged a more reasonable (some might say pedestrian for this team) 947.  Those are crazy home/away splits.  These guys are the Colorado Rockies of SkeeBOSTON. [Editor's Note: Not sure who follows the Rockies, but seven teams on Wednesday Night have rolled a 896 of higher. This team is beatable and will tighten up in the playoffs like they always do.]
Keep an eye on It Ain't Easy Being Skeezy you Thursday nighters.  As noted above, Skeezy has improved every week in skeeson 8 and rolled 989 last week. Ray Di Ciacciois making an early run at the 40/50 combo trophy on Thursday with 6 combos through the first four weeks of the skeeson, and he's on pace to tie the SkeeBoston record of 12 set last skeeson by Ev "The Baker" Phillips and Scottie "Too Hottie" Sinclair.  If Lindsay Allen and Eric Sigel can find a little more consistency this team could be trouble come playoff time. [Editor's Note: Trust me when I say you don't want to see this team in the playoffs. They are going to make a run. A deep run.]
Another team to watch on Thursday is Skeeing is Believing, currently sitting in fourth place just about 50 points behind Skeezy.  Eric Mendes has been a consistent top 20 roller in skeesons past, Ben Fountain is close this skeeson if he can find a little more consistency, and Marissa Bias is creeping up to the high 200s each week.
Shout-out to Patrick Bassett (Trickskee Little Hobbits) who has come out firing on Wednesdays to challenge Jenn "The Shed" Foxon for MVSkee at the halfway point. Hobbits just cracked 1000 for the first time this skeeson last week.  We also have to watch JP Wilson (Skeecows) and Justin Kennedy (NSA) on Thursday nights as both have cracked the top 10 individually.  Skeecows cracked 900 in their last time out, and NSA is consistently in the high 800/low 900s.
Also interesting to see a few high rollers of seasons past as not even the best rollers on their own team this season…and not even the second best roller in both cases.  I'm looking at you Pat Flaherty (SkeeBallin!) and Everett Phillips (Skeevenge of the Nerds).  Though I'll give Ev credit where credit is due as he has made arguably the two best off-skeeson acquisitions in skeeson 7 with Lisa "Ichiro" Igawa, who is leading the MVSkee race on Thursday following a 441 in week 4, and Christina "Coozie" Cusolito this skeeson as she currently sits fourth on Thursdays.  Chuck Labeee and Ian Palmer of SkeeBallin! have been top 20 rollers since they joined the league and have stepped up their games this skeeson.  Both these teams look to be in contention for Super Saturday (or Super Roll, whatever Duke calls it now) [Editor's Note: It's Super Saturday, Super Roll got vetoed like whoa] but have some DNRs to make up that could make a difference.
Speaking of DNRs, there are a lot of them on the stat sheets for both individuals and teams alike making comparisons difficult, but based on the past two weeks compared to the first two weeks of the skeeson:
Who's HOT?
Sam Reidy (Skee Wee Hermans), Chelsey Jensen (Skeepleus), Heather Ryan (Magnum Skee I), Jamie Bergstein (There's No Crying in Skeeball), Eric Mendes (Skeeing is Believing)
Who NOT?
Jerry Glendye (2 Balls &A Doll), Jon Hayward (SkeenoGrigios), Brady Zupan (Skeetahds), Francesca Miceli (Skeel Magnolias), Jamie Charles (Boogskee Nights)
Lots of open time slots available for makeups…be sure to get those in before the end of the skeeson!
Also, for those of you that have yet to check out the 11th frame during free skee I would encourage you to stick around at least once if you haven't already.  If nothing else you might win some free beer!  I'm probably the only person that rolls better backwards, blind, and with my off hand.  Can't wait to see what Duke comes up with this week…
The first half of SkeeBOSTON's skeeson 8 is in the books.  Time to make a push for the playoffs and the chalice in the second half of the skeeson.  We'll check back again after week 6 to see how the team and individual races are shaping up.  Until then, find your forty!
Half Way Home – Skeeson 8