Greek Rolls Perfect 900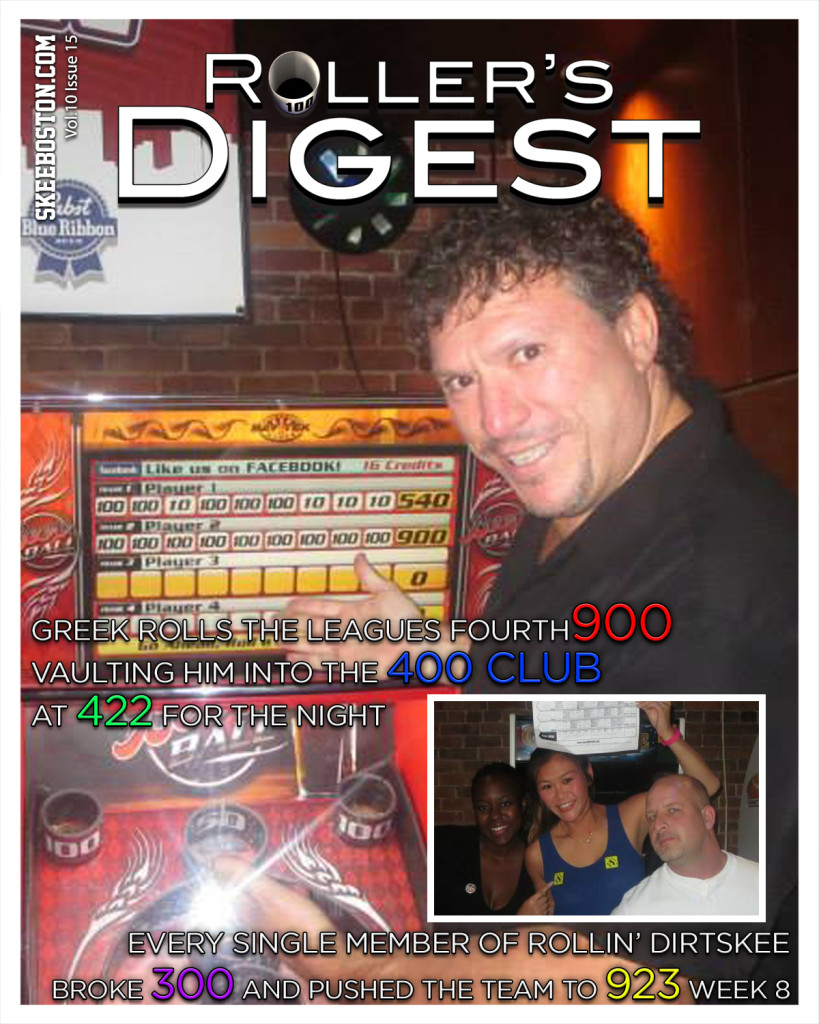 Greek Rolls Perfect 900 – Greek became the 4th roller in skeeBOSTON history (during league play) to roll a perfect 900 last week. He joins the Hall of Fame and 900 Club that some of the greatest rollers in league history are not even a part of. No Barfs, no Baker, and no Lefty. Everything has to be going your way to roll a 900. For those of you who have been close, you know what I'm talking about. If you roll three balls at a time (recommended for greatness) and the first three drop, you start to slightly think about it. Then if you sink the next 3, you know you have a shot with three balls left and start to talk to yourself in your head. Trust me, it happens. If the 7th drops, the 8th ball usually does too. That leaves good ole number nine. I can't tell you how many times I've seen the last ball missed from a short arm. It hurts to watch, but the nerves get the best of people. But if you are so lucky to hit the 9th, the room is sure to explode!
Greek also joined the 400 Club. If any of this carries over to the playoffs, Wednesday night better watch out.
Rollin' Dirtskee, a team of three individuals that didn't know each other before the season started, broke 900 last week and find themselves in the middle of the playoffs in their first season together!