Ghost Writer's Season 9 Rant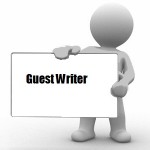 [Editor's Note: Occasionally these little gems show up in my inbox. All ghost writers remain anonymous. If you are ever interested in writing up something let us know. Enjoy the read!]
Guess Who's Back, Back Again
Greetings, high rollers!  After a hiatus following Skeeson 8, I thought it was time for another ghost writer to take a crack at recapping the first six weeks of Skeeson 9 and take a look ahead to the playoffs and Super Saturday.  And if you haven't yet made plans for August 2nd, do it now!  Super Saturday is the culmination of the skeeson…basically a regular night of rolling on steroids.  I've seen it described by another ghost writer as "the best day of your life you won't remember", which sounds about right to me.  Except that I don't remember.  Rookskees, just ask a vet that has been before and they will fill you in.  Alright, without further ado let's get to the recap.
Three quarters of the way into Skeeson 9 and some individual rollers and teams have separated themselves from the pack, but there are still a lot of races to be decided.  On Wednesday night, Pat Bassett (Trickskee Little Hobbits) has all but locked up the MVSkee.  Just when it looked like he was coming back to the pack with an almost consistent decline from Week 1 (436) to Week 5 (361), he bounced back last week with a 391 capped by a SkeeBoston record four 50 Streaks in one match breaking the old record of three held by Chuck "Schmoopy Pants" Rogers (Skeesons 4, 5, 7; side note: who comes up with these nicknames?!? [Editor's Note: The nicknames just happen, and Chuck's is pretty priceless. Speaking of Chuck, a little birdie told me that he may be making an appearance in the playoffs!]) and he threw in a 40/50 combo for good measure.  My question:  how did Pat not break 400 last week with four 50 streaks and a combo?!!?  Oy vey.  Something tells me the hundos were not falling on lane 1, a common downfall for veteran and rookskee rollers alike….live and die by the hundo.  Pat's teammate Bobby Arguello also needs to be commended for his four combos in Week 5, one off the record shared by two players from Skeeson 7.
On the team side, there is a two-way battle shaping up between defending Wednesday champ Skee Wee Herman (Steve "Pinball" Robinson, Brian "Bri-Guy" Aldridge, Sam "The Whistler" Reidy) and 2 Balls & A Doll (a.k.a. 2BAAD).  With a DNR looming for 2BAAD (Stephanie Burgess, John Greek, Jerry "Cameraman" Glendye), I like their chances to take the #1 seed going into the playoffs, particularly coming off a Wednesday night high score this season of 1112 in Week 5, including a 399 from Stephanie [Editor's Note: Skee Wee Herman will choke, mark it down].  It's also worth noting that Skeeson 7 chalice champ Smells Like Skee Spirit (Paul "The Plumber" Ciaramicolli, Jenn "The Shed" Foxon, Shannon "Skee Mac" McLoughlin) have been falling off as the skeeson progresses, from a 1067 in Week 1 to a 921 last week.  While Paul has been chasing Jenn in skeeball for years and he no longer has to chase her to be his girl (congrats on the engagement!), I wonder if she is rethinking the relationship after Paul's 265 in Week 6.  Just saying.
It's always fun to see teams improving from week-to-week each skeeson, and The Rene Ran-skees, Skeep Calm and Carry On, and True American Skeeros (Greatest American Hero might be the best TV theme song of all time…) fit the bill on Wednesday nights.  Ran-skees (Jake Sproul, Natalie Zanecchia, Katelyn Mayfield) have improved from a 656 to an 876, Skeep Calm (Amy Flynn, Jessica Dinjian, Annie Durkin) from 656 to 842, and Skeeros (Ashley Taylor, Ida Taylor, Jamie Bergstein) from 717 to a season high 852 last week.  And two of the more consistent teams on Wednesday night have been teams of all rooksees: Brewskeez (Kim Lutzke, Kori Nicholson, Jess) and The Referskees (Kyra Johnson, Kristen Skillman, Sara Masarello, Erica Thibeault).  Lots of ladies in the mix here….girl power!
On Thursday nights, defending champ Skeevenge of the Nerds (Everett "The Baker" Phillips, Lisa "Ichiro" Ogawa, Christina "Coozie" Cusalito) have all but locked up back-to-back titles, leaving Skeepleus (Scottie "Too Hottie" Sinclair, Tom Martin, Chelsey "Che" Jensen) and LLUA (Andrew Newton, Bobby Zammuto, Greg Zammuto) battling it out for second place at present.  SkeeNerds rolled an 1181 in Week 4, the second highest team score ever, and all but sealed the deal.  They are hungry for a return to Super Saturday after a crushing defeat in the Skeeson 8 final four.  A number of teams have been trending higher on Thursday night as well, notably the Skeetar Bears (Dale Martz, Matilda Wheaton, Mike Athenos) who went from 625 to 706 in week 5.  On the flip side, Ray's in Skeehab (one of my favorite team names of the skeeson) is trending in the complete opposite direction.  After an opening 952 in Week 1, Skeehab (Eric Siegel, Lindsey Allen, Pete Lumbis, Lisa) checked in with a 761 in week 6, their fifth consecutive week of a declining score.  How do you have four rollers?  How do those four rollers combine for a lower score each week?  What's Lisa's last name?  I wonder if these four need Skeehab instead of Ray?  I'm very confused.  Two weeks to turn it around before playoffs though.
On the individual side, two grizzled vets – Scott Sinclair (Skeepleus) and Everett Phillips (Skeevenge of the Nerds) are at the top of a tightly packed race that includes Lefty (Sippin' On Henneskee), Nick Weir (Why So Skeerious?) and Chris "Marty" Martin (I Got Roofskeed).  Scott, the only MVSkee on Tuesday night in SkeeBoston history (Skeeson 1) and the Skeeson 6 chalice and HRT champ, has consistently been a top roller but hasn't sniffed the top of the rankings since the Skeeson 1…his average is up almost 30 points from Skeeson 8, due in large part to finding his 50 as he's current tied with Nick for the 50 Streak lead.  As one of the older members of the league, Scott is basically rolling his age this skeeson, an impressive feat for sure.  Just imagine how good I Got Roofskeed would be if John "Polischoke" Polischuck was rolling his age!!! [Editor's Note: BOOM!] Perhaps even more impressive is the resurgence of Everett, a three-time MVSkee (Skeesons 1, 3, 4), two-time chalice champ, (Skeesons 1, 5) and two-time HRT champ (Skeesons 2, 4).  Not sure what happened to Ev in Skeesons 6-8, but a resurgence in hundos has definitely helped improve his score by almost 50 points from last skeeson.  Could he win the most improved roller trophy at Super Saturday?!? (yet another reason to attend Super Saturday – lots of trophies!)
Two other rollers that have been showing steady improvement from week-to-week are Kevin (Run DM Skee) and Amanda Volk (Freshskees of Bel-Air).  Kevin has improved from 256 in Week 1 to a skeeson-high 359 in Week 5, while Amanda has been trending higher to 279 in Week 5 from a 250 starting point in Week 1.  And Jamie Charles of Boogskee Nights is chasing the season-long 40/50 Combo record of 12 with 10 total through seven weeks (already rolled a week 7  makeup), including a near-record four in Week 2, but I think he'll fall a combo in the end as the pressure gets to him in Week 8.
It's time to find your forty with just two more weeks of the regular season.  And make up those DNRs – you don't want to miss out on playoffs/Super Saturday and some of the competitions because of one or more DNRs – lots of times available on both nights of the schedule this week!
Good luck in Weeks 7-8, high rollers.  See you again in two weeks with a preview of playoffs and Super Saturday.  Skee you on the lanes!
Ghost Writer's Season 9 Rant