Feel the Rhythm, Feel the Rhyme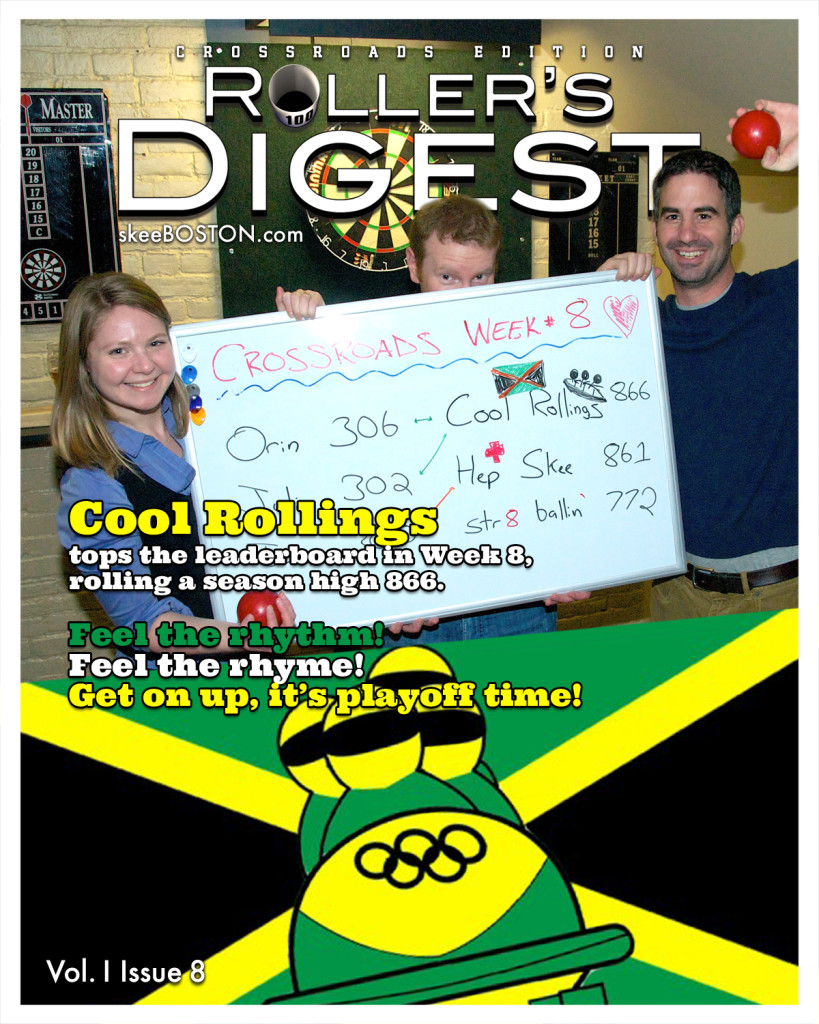 Feel the Rhythm, Feel the Rhyme, Get on up, It's Skeeball time.  There is no doubt that if this was my team I would be saying that (read: chanting) before every single match I ever rolled.  Cool Rollings has been feeling the rhythm and the rhyme all season and last week they finally found the top of the leaderboard, rolling an 866.  That's three straight weeks over 800 for those counting at home.
The skeeball playoffs are a lot like the NHL playoffs, whoever gets hot can make a run at the championship.  Could Cool Rollings be last year's Los Angeles Kings?  Find out tonight at Crossroads Irish Pub.
Feel the Rhythm, Feel the Rhyme