Crossroads Season 1 Bubble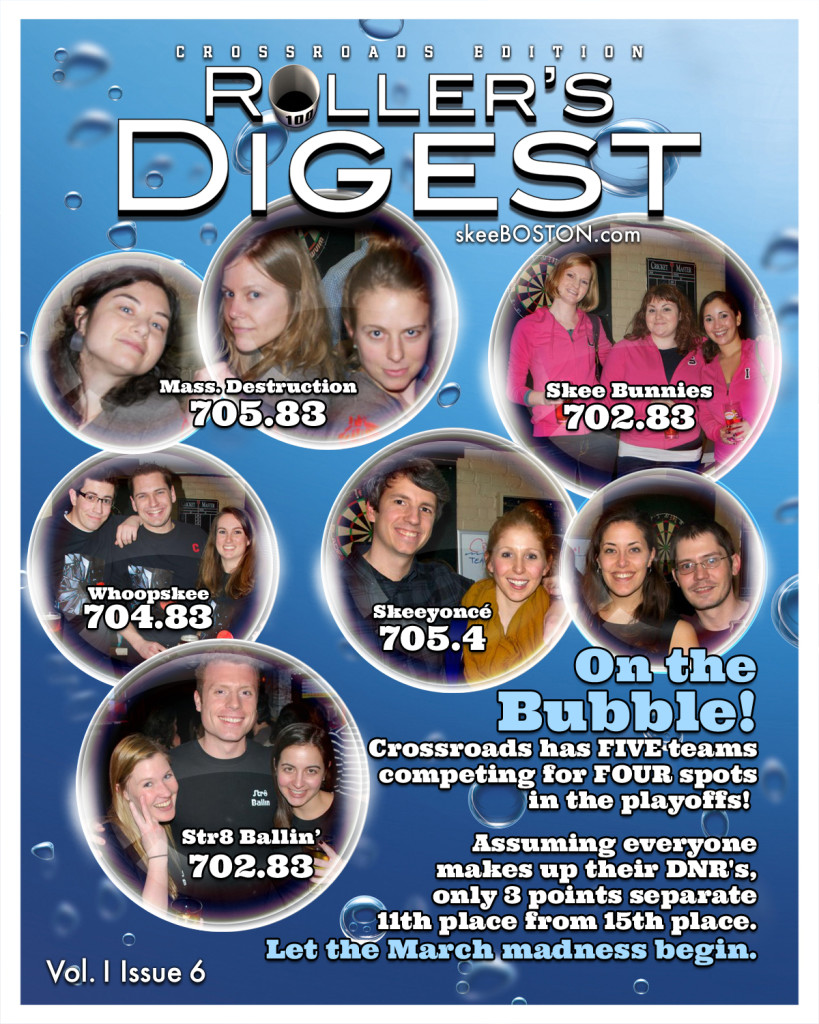 Crossroads Season 1 bubble watch could not be any tighter.  There are 5 teams competing for 4 spots, all within 3 points of each other.  At this point, I think I would be better off flipping a coin than trying to guess which teams are going to make it.  It's going to come down the make-up night and which teams finish the season out strong.  Who will make it into the playoffs and who's bubble will pop?
SkeeBOSTON's selection Sunday is only 5 days away!
Crossroads Season 1 Bubble