Courtney Catches Fire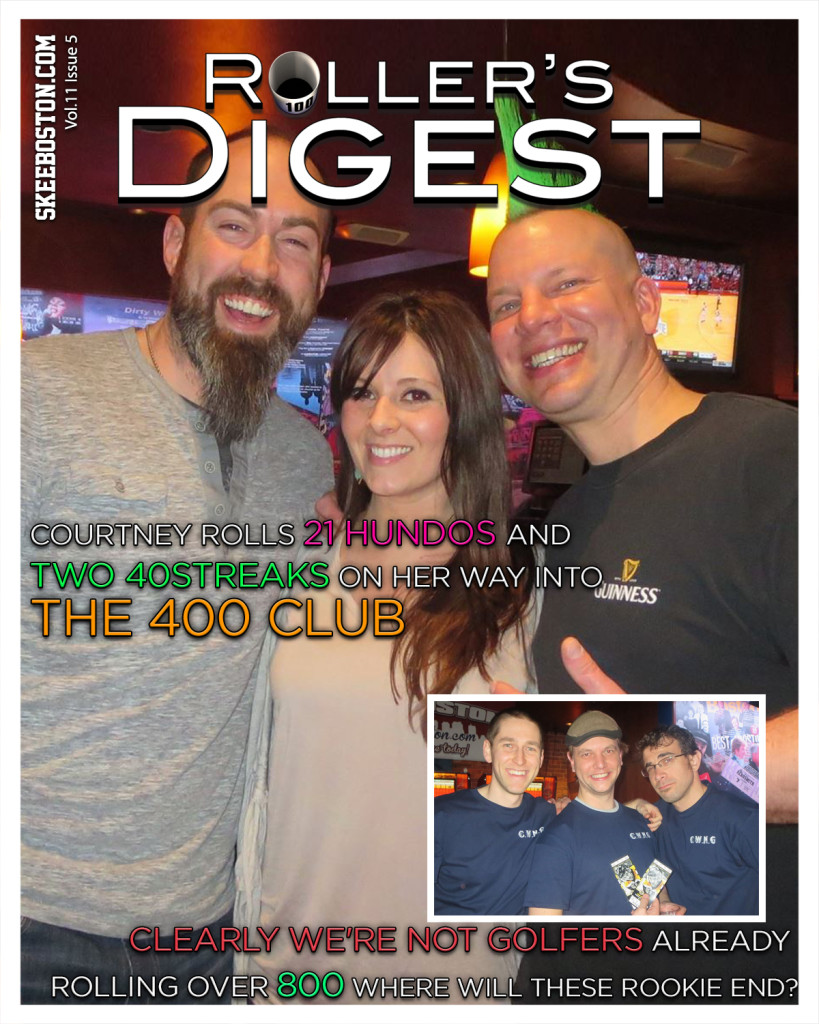 Courtney Catches Fire – Courtney solidified her spot as the #2 roller on I Got Roofskeed last week by joining the 400 club with a bang. A 432? What!? That's what Polischoke said. It must be tough for him to watch knowing that he will NEVER roll a 400 in his skee career! Boom.
Clearly We're Not Golfers are off to a hot start, minus lane one. These guys have picked up the hundo pretty quickly and could be very dangerous in the playoffs if they draw lane 1.