Cougar Hunters – Season 4 Champions Chalice Winners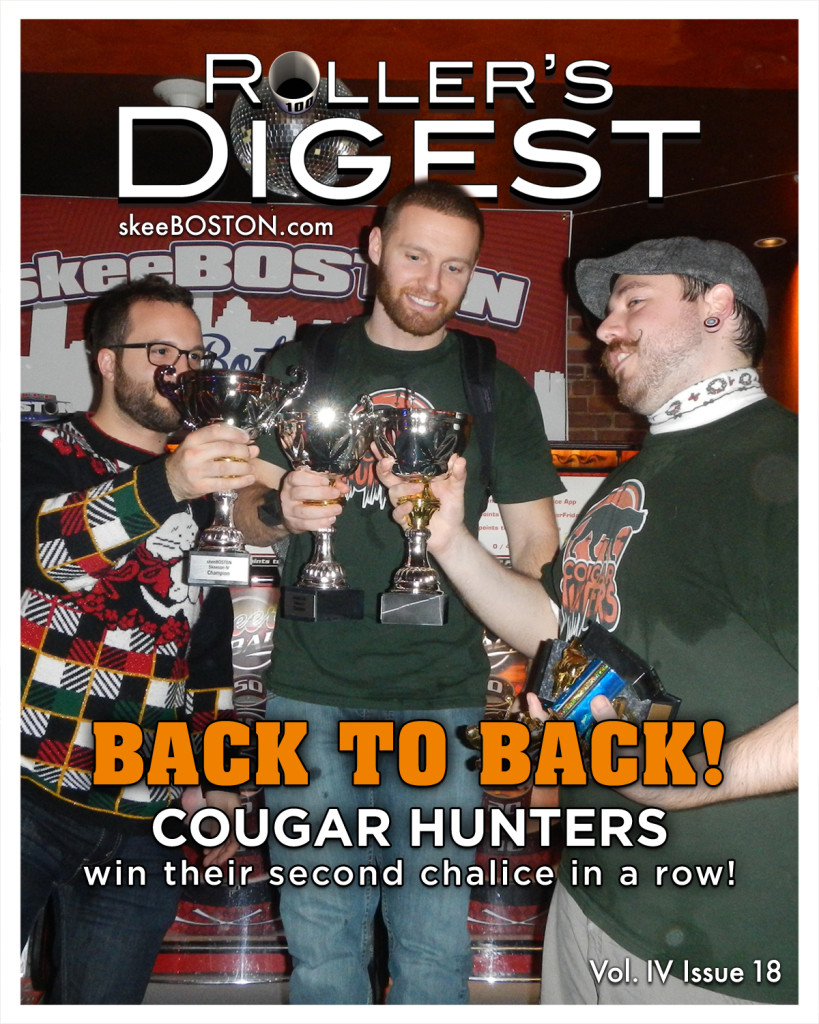 The Cougar Hunters (Derek "Barfs" Morgan, Mike Simpson, and Chris McCarthy) became the Season 4 Champions Chalice Winners on Super Saturday for the second straight season.  Winning back to back titles is tough to do.  You have to win three straight matches just to make it to Super Saturday.  One slip up in the tournament and you are out (Read: Drunky McCeiling Stares).  Then you have to come back on Super Saturday and win two more matches.  The odds were stacked against them, but the Cougars Hunters came from behind and in the final frame knocked off Boston Skee Party.
Thursday night teams have now won all four Champions Chalice and all four High Roller tournaments.  Word on the street is there will be a few changes next season including NOT re-ranking teams on Super Saturday.  Will Wednesday night finally break through or will Thursday night continue their dominance over the league and take home both awards for the 5th straight season?  Find out in February… Season V awaits!
Cougar Hunters – Season 4 Champions Chalice Winners