It All Comes Down to This – Season 8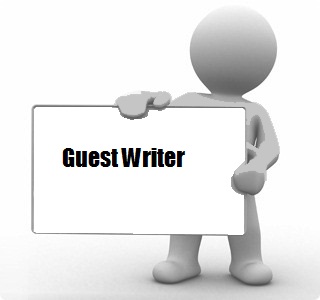 SkeeBOSTON – Week 8
It All Comes Down to This
If the last two weeks of skeeson 8 proved anything, it's that the playoffs and Super Saturday VIII are shaping up to be a battle. In just the past two weeks we've seen multiple new entrants to the 400 club, a near record individual roll, lots of push-ups, and even some controversy over a team title. Individuals and teams seem to be hitting their stride at just the right time which means it's anyone's game at this point of the skeeson.
Let's start on Thursday night where the battle for top team got interesting right out of the gates in week 8. Skeepleus, who was #2 entering the night, needed a big score to have any chance at catching #1 Skeevenge of the Nerds. Without their top roller Chelsey "Che" Jensen, Skeepleus reached out to former top 3 roller Chris Martin as a sub – I think the intention here was to throw off his former skeemate John "Hawk" Polischuck of Skeematics Got Roofskeed [Editor's Note: If you haven't seen the video recap from Thursday night when Chris reveals the Skeepleus t-shirt, it's classic. Polischoke's face says it all!] Chris hadn't rolled all skeeson and I don't think he even took a warmup roll. No big deal, all he did was go out and roll a personal best 441, including a
Perfect 900(!) in the fourth frame, leading Skeepleus to a season-high 1123. Holy controversy, Batman!! [Editor's Note: Yeah seriously, thanks a lot Scott.]
Rolling later on Thursday, Skeevenge needed a little more than 1070 to retain the top team status on Thursday…talk about some pressure. It wasn't looking good after nine frames, but Everett "The Baker" Phillips miraculously found his hundo with a final frame 72, a skeeson-high 368, and Skeevenge of the
Nerds held on as the top team Thursday. I can only imagine what Duke would have done if Skeevenge hadn't pulled it out since he approved the #SuperSub!?! [Editor's Note: It all worked out in the end. Skeeball Karma. THANK GOD!] Props to Skeeing is Believing and Los Pollos Skeemanos for rolling skeeson-high totals in week 8 of 1060 and 1035, respectively. Those scores could
be trouble for higher seeds in the playoffs!
On the individual side, Derek "Barfs" Morgan really turned it on the last three weeks averaging 429 to take the MVSkee trophy from Lisa "Ichiro" Ogawa. Nick "I Just Got Engaged" Weir made a strong run at the #2 roller for Thursday with a finishing 436 but came up just a bit short. Congrats to Eric Mendes
(Skeeing is Believing) and Jan Harrington (Los Polls Skeemanos) for cracking 400 in week 8…I believe that's the first time in the 400 club for both [Editor's Notes: Ben also cracked 400 the week before. If him and Eric stay hot, watch out!].
On Wednesday night, Pat Bassett of Trickskee Little Hobbits left no doubt to the MVSkee with a ridiculous 480 in week 8, including 22 hundos. Jenn "The Shed" Foxon made a good run at the end but it wasn't enough. Both of these rollers are favorites to cause some damage in the High Roller Tourney
(HRT) and lead their teams to playoff victories with a little support from their skeemates. Ian Palmer (SkeeBallin) and Stephanie Burgess (2 Balls & A Doll) also joined the 400 club in week 8 with a 410 and 420, respectively…congrats!
As expected, #Lane2SuperTeam (aka Skee Wee Hermans) took the team title on Wednesdays, and they did so in convincing fashion with and 1148 average in the past two weeks. SkeeBallin made a good run in weeks 7 and 8 with an 1131 average but the deficit was just too large. 2 Balls & A Doll, Trickskee Little
Hobbits, and Bocskee all rolled skeeson-high totals last week and could be peaking at the right time.
Playoffs
I'll keep these predictions short and defer to the Skee Nerd for more in-depth analysis. On Wednesday nights, Skee Wee Hermans and Skee Ballin are the clear favorites. I expect one of them will not make it to Super Saturday, however, and if I had to guess I'd say it's Skee Wee Hermans if they have to face Smells Like Skee Spirit in the semifinals. Something about that Steve "Pinball" Robinson and Jenn "The Shed" Foxon matchup is too easy to pass up. I would not be at all surprised to see 2 Balls & A Doll or Trickskee Little Hobbits pull an upset either.
On Thursday nights I think the top seeds are in trouble as there is a lot of depth lurking in seeds 3-8. Derek "Barfs" Morgan seems to be regaining his form of skeesons past, and I see 3 Yellow Men Trillionare Club pulling the upset over Skeevenge of the Nerds [Editor's Note: Good pick, Meghan broke 300 last week]. Skeepleus has arguably been the most consistent team at the top on Thursday, but Skeematics Got Roofskeed can put up big numbers in a
hurry. I see them getting revenge for their week 8 beat-down and moving onto Super Saturday [Editor's Note: If Polischoke doesn't shit talk his own team this time around it could happen. Although he didn't even get a trading card this season, it's it's not likely!]. Don't sleep on #5 Skeeing is Believing…we saw a #5 team get to Super Saturday last skeeson and these guys (and gal) have the ability.
Saturday will see Skee Ballin get back to their second chalice final over Skee Spirit, and Roofskeed take out 3 Yellow Men to battle for the title. In the end Skee Ballin is my prediction for skeeson 8 champ.
All in all, as I predicted prior to the start of this skeeson, the battle for the chalice looks to be wide open! Good luck to all of the teams on Wednesday and Thursday, I'll be back on Friday with a preview of the HRT for Super Saturday VIII.
Find your forty!
It All Comes Down to This – Season 8