Andrew Finds his Hundo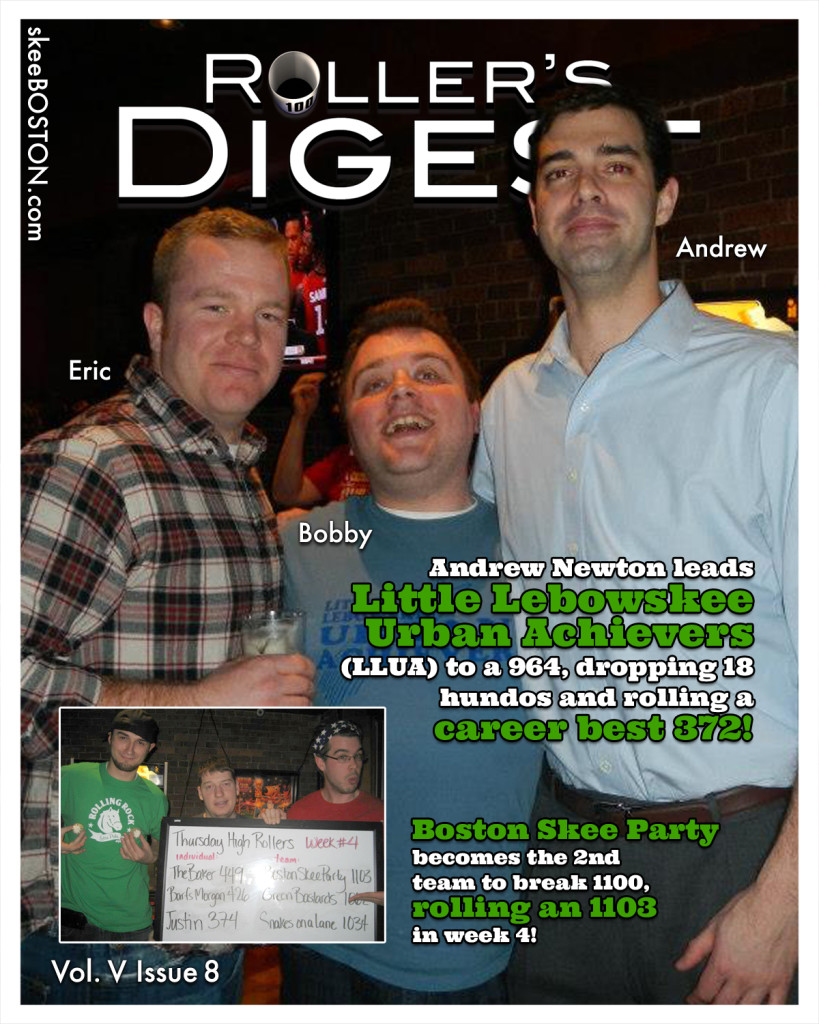 Andrew finds his Hundo, knocking down 18 of them, rolling a 372 and leading LLUA (no chance I'm typing out their team name) to a 964 last week.  These guys have been improving each and every season since joining the league over a year ago.  They now find themselves #6 overall on Thursday nights and right in the thick of things as the playoffs picture starts to form.  Is LLUA a legitimate contender or do they still need another season to perfect the hundo?
Boston Skee Party became the 2nd team ever to break 1100 last week, rolling an 1103.  Winners of season 1, these guys have been upset year after year in the playoffs.  Will season 5 be the season the Boston Skee Party enjoy another beer shower, or will let another championship slip away.  We will find out on April 13th.