The 400 Club Gets Crowded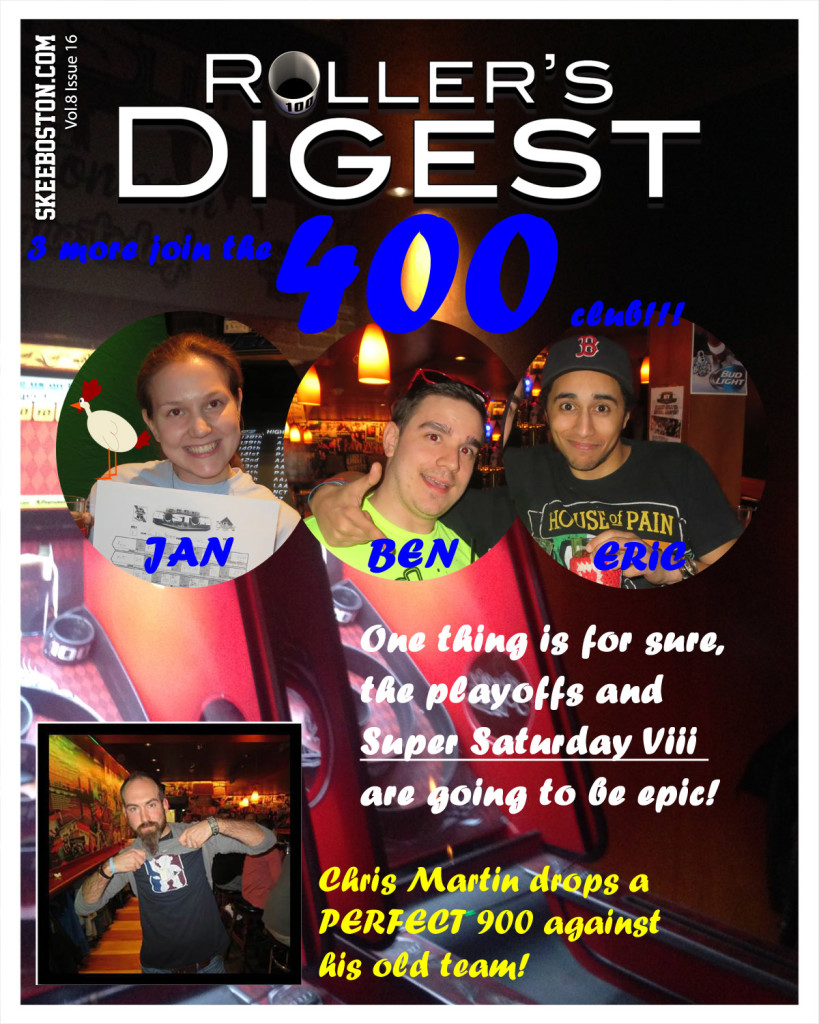 The 400 Club Gets Crowded – Ben, Jan and Eric join the 400 Club! It's starting to get crowded, which means the league is stepping up their game. Who's going to be the first skeeBOSTON roller to break 500?
Super Sub Chris Martin showed up last week and play against his former squad. and did not disappoint, rolling a Perfect 900 and his highest score ever!
The 400 Club Gets Crowded