Why So Skeerious Break 1000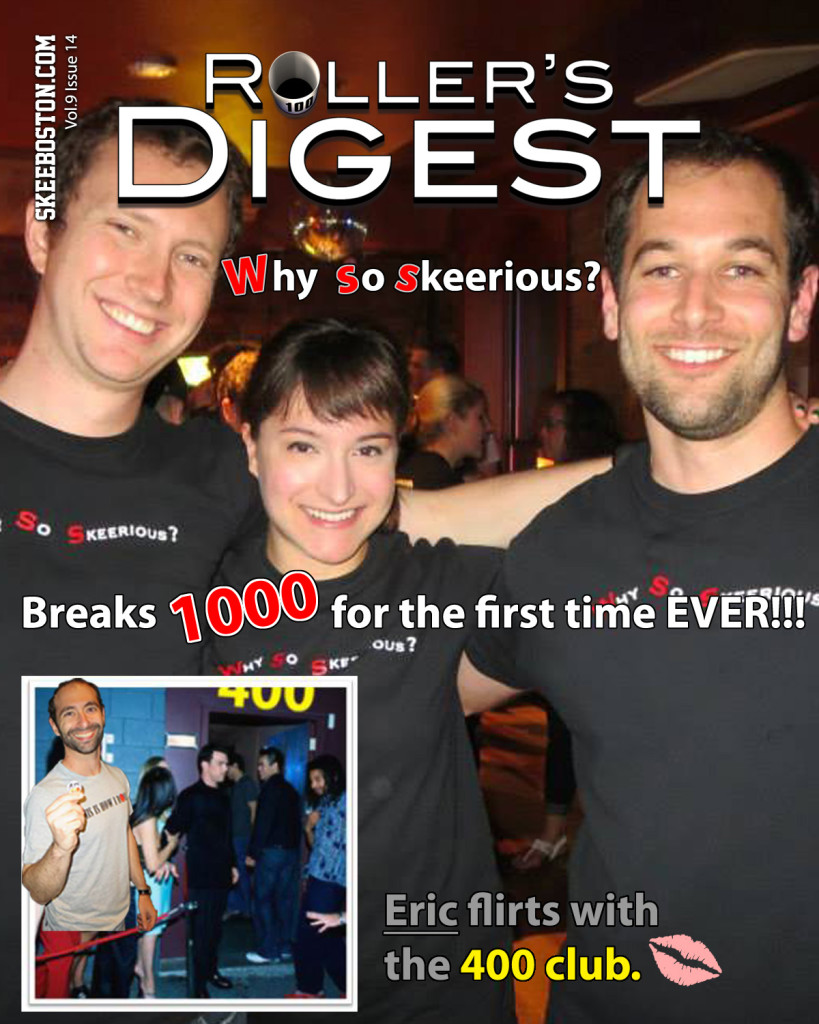 Why So Skeerious Break 1000 – After rolling a sub 800 in Week 6, Why So Skeerious put up a team high 1023 last week! A plus 200 swing is a dangerous recipe going into the playoffs. I'm pretty sure they can beat anyone or lose to anyone next week. One thing is for sure, no one wants them in their bracket.
Eric also had a career night last week rolling a 398. He needed a 45 on his last roll to hit 400 and the excitement got to him. Some last second bad math (nerves took over) cost him a chance at 400 as he went up the middle on his last ball and fell two points short. ERIC!