Season 14 – Week 1 Picks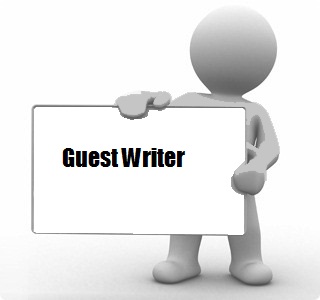 Season 14 – Week 1 Picks [Editor's Note: A new season means a new ghost writer. I've switched things up a little this season, so the ghost writer will only be picking 5 match-ups each week. So without further ado, I bring to you the Week 1 picks…] 
Greetings high rollers and welcome to SkeeBOSTON's 14th skeeson!  It's been more than ten weeks since Super Saturday XIII and based on turnouts to the free skee and kick-off events it's clear the natives are restless!  Speaking of Super Saturday, belated congrats to Thirskee Thursdays (Everett, Devin, Cory) on the team title and Pat Bassett [Editor's Note: read: Alan.] on back-to-back high roller trophies.  Thirskee Thursdays have gone their separate ways, so the team title is once again up for grabs.  Pat will be seeking a monumental three-peat; he was the first to win two consecutive individual titles, which would make a third straight even that much more impressive.
But there is a long way to go between now and Super Saturday XIV on April 2, a lot of skeeball to be played, a lot of balls to be rolled, a lot of 40 Streak/50 Streak/Combo pins to be had, lots of hundos to hit, lots of push-ups on the lanes, and a lot of PBR to be consumed.  Best of luck to the returning veterans, and welcome to the fresh meat….I mean, rookskees! [Editor's Note: someone watches MTV 😉 ]
As the new ghostwriter I'm going to take a different tact this skeeson.  Props to last skeeson's ghost writer for previewing every matchup but I simply don't have that much time – some of us have jobs and can't write 1000+ words weekly.  Instead of every match, I'm going to try and focus on five key matchups each week to keep the preview a little shorter.  I'll try and stick to an intriguing matchup at each time slot as the matchups allow.  At Duke's discretion, we'll also do an in-depth mid-skeeson review and of course there will be the playoff primers.  Let's get to the lanes!
6:30:  Ain't Easy Being Skeezy (-80) vs. Run DM Skee – This could be the matchup of the night:  two teams loaded with veteran talent (Skeezy: Eric/Lindsay/Ray; DM Skee: Justin/Kaitlyn/Kevin) that finished #5 and #12 last skeeson, which means this is a rematch of their playoff matchup if my math is right.  Not quite sure who won that matchup, but that was then and this now.  These two teams will pop the cherry on the virgin hundo hole on lane 3, which means it will be tight and not very forgiving, lots of carnage.  With the virgin as the equalizer, I like Run DM Skee getting the extra points.
7:30:  Trickskee Little Hobbits (-25) vs. Live Skee or Die – Another matchup of two playoff teams from skeeson 13, #4 and #11, teams with two of the top five rollers in #1 Pat and #5 Scott Sinclair, and teams that each have a robo: Roberto "Robo" Arguello for Hobbits and Alex "Robo" Robinson for Live Skee.  Hobbits are the more seasoned squad, while Live Skee has long-time roller Scott and two of the most improved rookskees from last skeeson.  With lane 1 as an equalizer, I'll take Live Skee or Die adding 25 points.
8:30:  I Skee Drunk People vs. Magically Skeelicious (-30) – A common theme thus far, and one that will continue, is matchups of veteran teams and here we have two more top 15 teams from last skeeson.  Joe (Drunks) and Ryan (Magic the Gathering) were both top 20 rollers last skeeson and will be looking to improve on those performances, as will Tom (Drunks) and Jan (Magic) who probably rolled below expectations last skeeson.  The obvious wildcards here are Emily (Drunks) and Wes (Magic).  This is the first favorite I'll take with Magically Skeelicious conceding the 30 points.
9:30:  Why So Skeerious vs. All the Single Ladieskees (PK) – Here we have our first "chicks vs. dicks" matchup that was so "eloquently" coined by the prior ghostwriter.  Nick was the #2 roller last skeeson and was just a few hundos away from winning the individual title.  Interestingly enough, these two teams were separated by just under 130 points overall last skeeson, or about 16 points per week.  In a pick-em match, I'll typically choose the team with the best roller in Why So Skeerious, but I have a hunch the Single Ladieskees (Liz/Jen/Steph) will emerge victorious.  Girl power!
10:30:  Beer! vs. Boccskee (-20) – One last matchup of veteran squads, and perhaps the most difficult of the night to handicap.  Zach/Heather/Janelle of Beer are a consistent presence in SkeeBOSTON rarely missing a beat.  Boccskee, on the other hand, was likely a playoff team last skeeson but failed to roll three times.  And even when they rolled, the scores varied wildly in a 300 point range from a low of 804 to a skeeson high in week 8 of 1108.  Assuming Boccskee shows up on Thursday night, I'll give them the benefit of the doubt and spare 20 points.
I hope everyone has a great Skeeson 14….skee you on the lanes!!