Rollmecs Set New Team High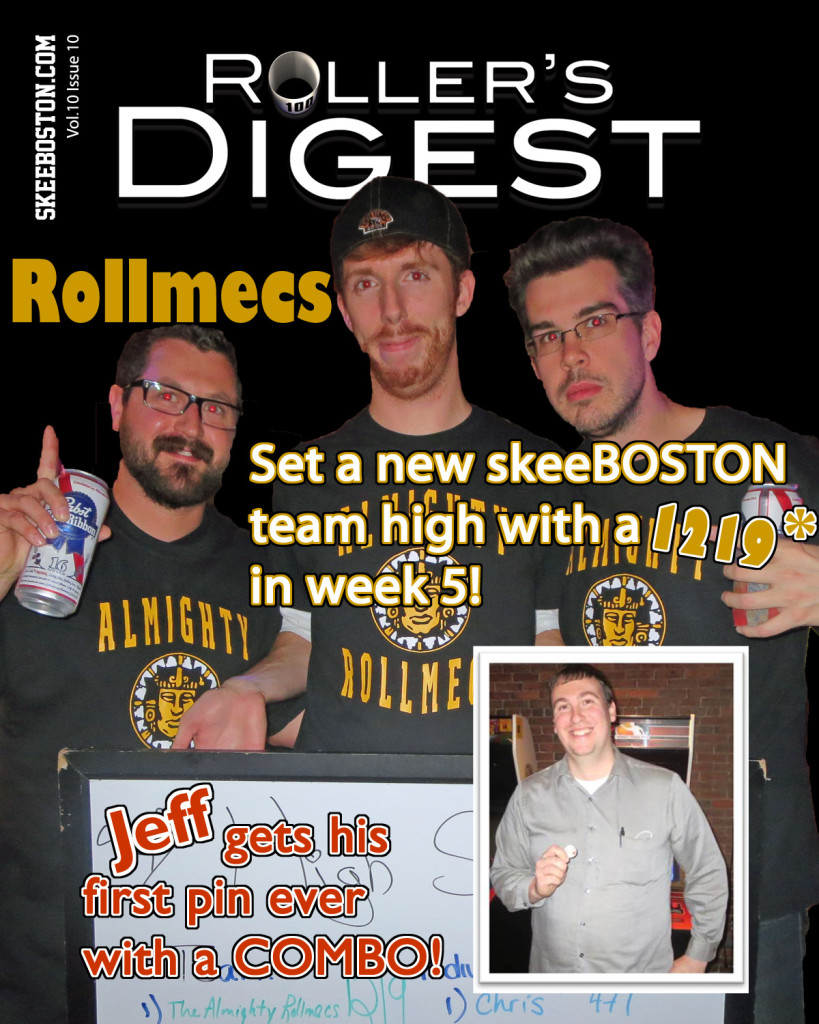 Rollmecs Set New Team High – Chalk up another asterisk, Joe came back from the dead last week and led Ev and Devin to a new team high 1219*. The real story here is the rookskee Devin breaking 400. The kid is the next great roller and you heard it hear first. His averages are better than past great rookskee seasons rolled by Shed, Nick and Chuck.
Jeff grabbed his first ever pin in Week 5 and is finally finding his groove on the lanes.