Season 14 Champions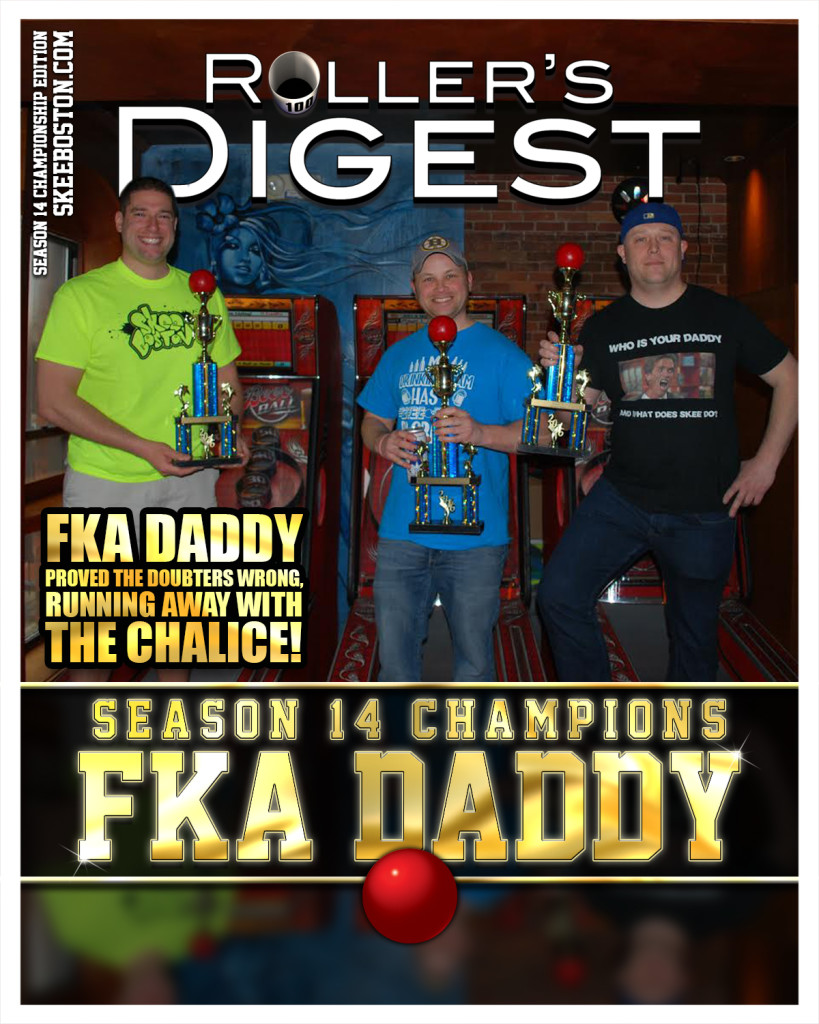 Season 14 Champions – There were a lot of story lines going on here. Sam sailing off into the sunset after winning the chalice in his last season. Mike bringing another trophy home for the Foxon's. And… Bri-guy winning his second chalice and second HRT on the same day. Whoa. That's a lot to take in. I mean I'm hopeful Sam stays in Boston a few more seasons, because let's be honest here, he's going to miss us! But rumor has it that he will be taking his talents back to his home town. And we can't have a skeeball finals without a Foxon in it. Believe it or not, ext season may exclude both?
Then there is Bri-guy. The quiet guy at the bar drinking a Guinness (next to the loud girl, hi Liz!) and taking us all by surprise. I remember when Bri-guy went from a 400 to a 200 roll in one week's time. I remember when him and Sam had multiple melt downs in what seemed like every playoff game they ever played. But this season was different. They made a statement. I'm not sure there was ever a match in serious jeopardy. Cruise control all the way to the trophies and the shots.
Well done my friends. Well done. Now bring on the draft!