Duck Dynaskee Flying Under the Radar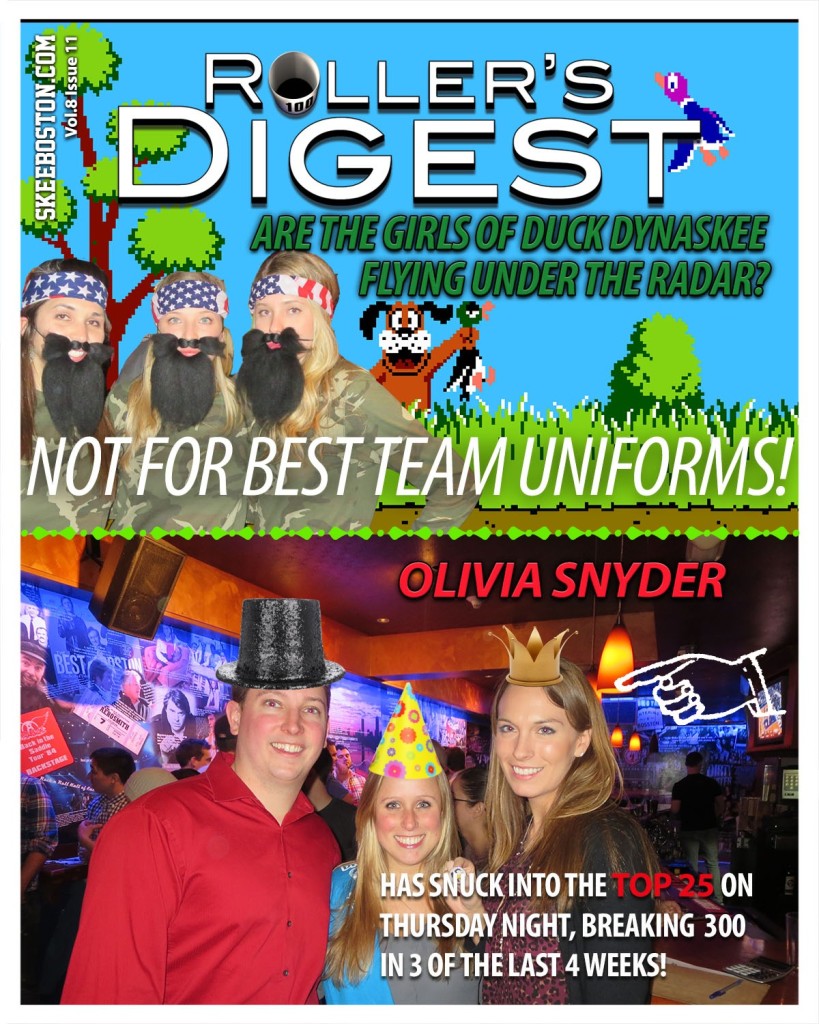 Duck Dynaskee Flying Under the Radar – The ladies of Duck Dynaskee continue to impress not only with their team names each season, but team uniforms. Could this be the first season that there is a sweep for best team name and best team uniforms? Jenn and Alex are hitting their stride after 5 weeks and their rookskee teammate Amanda is starting to remember how she did thinks back at Chuck-e-Cheese. Don't let the DNR fool you, these ladies will be in the playoffs.
Talk about flying under the radar. Olivia of Skeecows has slid right into the top 25 on Thursday night without anyone noticing her improved skeeball skills.