Christina Join 400 Club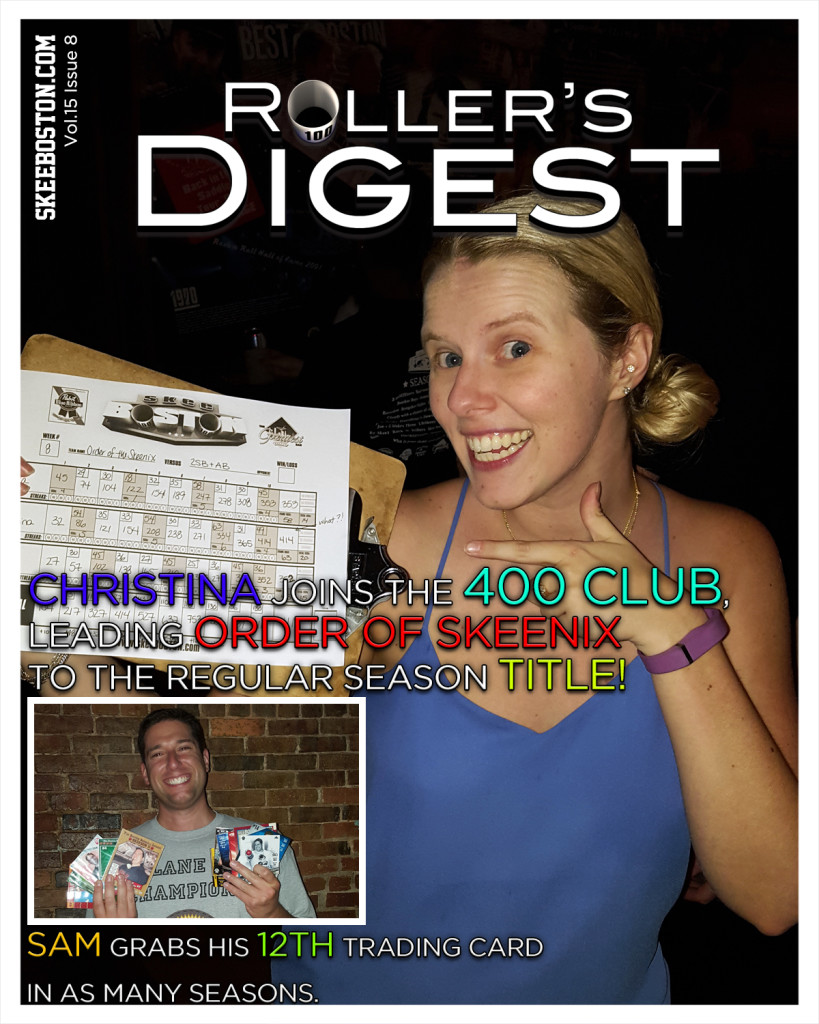 Christina Join 400 Club – Christina joined the 400 Club in dramatic fashion last week, leading Order of the Skeenix to a Week 8 1119 and Regular Season Champion title. Can the ladies do the unthinkable and go the distance in the playoffs? Or will they even make Super Saturday? A variance of almost 250 could have them winning it all, or out in the first round. God to I love the draft! Anything can happen!
Look at Sam grabbing another trading card while sporting his previous 11.